https://defradigital.blog.gov.uk/working-for-us/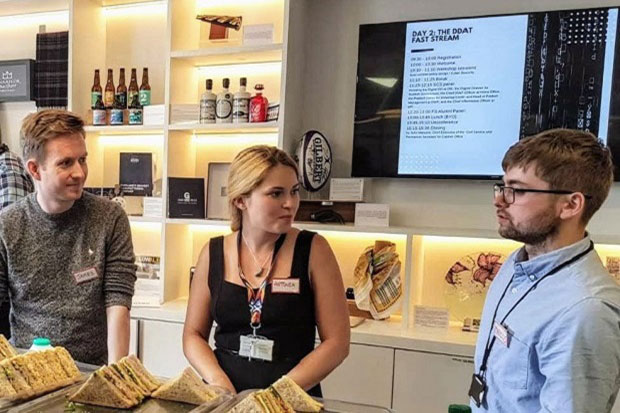 We're committed to helping find and adopt innovative new ways of working while maintaining our focus on creating a better place for people and wildlife. We work flexibly in an agile way as we collaborate with others across Defra and beyond.
We're based in five main Digital hubs - Bristol, Newcastle, York, Warrington, and Reading. We also have people based across the country, either in other Defra office locations or working from home.
In return for your expertise, you'll benefit from being part of a supportive, diverse, and customer-focused team. We'll invest in your professional development and work with you to design your future. Our flexible working arrangements mean that you can maintain a healthy work-life balance. And, you'll have the satisfaction of knowing that your work helps create a better environment and place to live.
Defra is committed to being an organisation in which fairness and inclusion are central to all our working relationships. At Defra we want you to have a respectful, welcoming, and engaging working environment, free from discrimination regardless of age, disability, gender identity, marriage and civil partnership status, pregnancy and maternity, race, religion or belief, sex, sexual orientation, social background, trade union activity, caring responsibilities or working pattern. We encourage applications from neurodiverse people and believe it is only through having a mix of ideas and ways of thinking that we will be able to have a culture which produces high quality work.
Visit our recruitment hub to find out more about the current roles on offer.