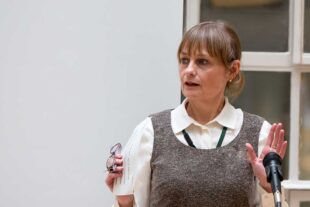 Welcome to the new Defra digital blog. This is the first post on what I hope will become the first port of call for anybody interested in what Defra is doing in digital.
Defra has a wide remit and so for us, digital means a kaleidoscope of many different things.
It's about connecting with people through social media channels to open up policy development. Bringing the full suite of services we offer into a single place, here on GOV.UK. Making it easier to find what you need online by simplifying and streamlining the guidance we offer. Making it less arduous to apply for things like permits and licenses. Taking care to offer dedicated assisted support to non-digital users. Opening up and publishing our data so that anybody can use it.
In order to do all this, we're adopting innovative internal tools and approaches. For example, we're presently piloting a staff networking tool to help speed up connections and spread knowledge. We're looking at social media technologies to engage with farmers and vets to help identify and nullify emerging animal diseases much sooner.
Buzzing with new ideas
Defra is a science and data orientated department. We use leading edge technologies to measure, analyse and record all sorts of environmental data, from air quality and biodiversity to water levels and bee populations. Filtering and modelling this complex data helps inform policy, allows us to target support and shows us where to focus effort, for example, on critical flood defences.
As I mentioned, innovation is playing an increasingly important role in pushing us to try out new things and empower partners, stakeholders and the wider public to do the same.
For example, in 2014 we set up a new web-based database of beekeepers in England and Wales called BeeBase. This is an online information hub that connects scientists, experts and bee-keepers up and down the country to share the latest information to help keep bee colonies healthy and productive. BeeBase connects the bee-keeping community with the Nation Bee Unit (NBU) in Defra, which supports keepers with inspection programmes, diagnostics, consultancy and research services as well as extensive training and advice. All this is geared to help protect the honey bee, a vital pollinator of crops and wild plants, from threats such as serious pests, diseases and environmental damage.
Opening up Defra
Data and statistics are critical staples upon which the department bases policy making but we recognise that by making it easier to access our data, we can empower communities beyond government and tap into uncharted potential. This was vividly enacted in February 2014 when as part of the department's wide-ranging response to last year's flooding events, we helped run a flooding hackathon. The hack brought together over 200 interested parties, including independent developers and colleagues from the Government Digital Service (GDS), who worked together to develop tools to help those affected by the floods.
As the Minister for Cabinet Office Francis Maude said recently:
Within the space of two days, the developers came up with a range of solutions to help – from a phone service that connects people with their energy supplier in the event of a power cut, to an app that alerts Twitter users to volunteering opportunities in their local area.
Since the floods, we recognised the demand for flood risk assessment data to be openly released to help local communities better protect themselves. The release of this data, known as the Risk of Flooding from Rivers and Sea datasets, has now been brought forward from April next year to this winter.
This kind of response is founded upon our Open Data strategy. What this means is that we're setting ourselves up to respond flexibly and speedily to new events and empower others to innovate through our data. This enables the community beyond government to better prepare and respond to incidents.
Our Exemplars
What else are we doing? Well, we're running two Digital Exemplar programmes, initiatives at the vanguard of what government is doing in digital:
Both are putting into practice digital ways of working to deliver customers new online services. They will make interactions with Defra quicker, easier and cheaper for us to run. Services will be easier to update and improve than the old paper based systems they replace.
People will be able to see for themselves how these services are performing. We track and publish performance data on the Government Performance Platform, for example, we can see customer satisfaction for the new Waste Carrier Service presently stands at 87.2%with digital take-up (the proportion of registrations made using the digital service since December 2013) standing at 96.6%.
What's next?
You can expect to hear more about all this activity and more on this blog because we want to open up the conversation around what we doing, why we are doing it and how we'll make it happen. We expect 2015 to bring faster change and bigger improvements so please stay in touch with us right here.
Follow Julie on Twitter, and don't forget to sign up for email alerts.