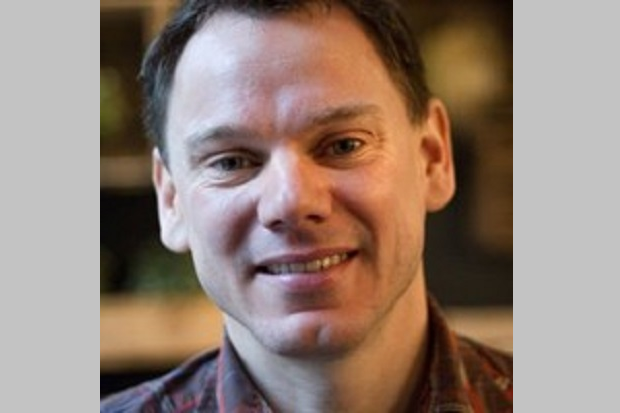 In the latest from our Sustainability Heroes series, Mike Beddington reflects on a home restoration project, with sustainability at its core, which has stood him in good stead for his current role on one of Defra's flagship technology projects.
I currently work at Defra as a deputy director and as the data, digital and technology lead on the Science Capability in Animal Health (SCAH) programme. This is a multi-billion-pound programme to create a smart campus and digitally enabled bio-lab at Weybridge. The programme has big sustainability ambitions, which are really motivating for me, not least because I can bring some very personal and recent experience to the table.
About 10 years ago, my wife and I bought a farm worker's cottage in Derbyshire, built in the early 1800's. Over five years we extended and renovated the house, making the decision that we intended to stay in this home for the foreseeable, and therefore wanted to invest effort in making it exactly how we wanted it.
I had an ambition to create an energy efficient home, both for the medium-term cost benefit (especially now), but also from a general interest in sustainability and technology. It was apparent early on that much information around this subject was tech-specific, with installers often specialised in one area, such as solar or heat pumps, but not necessarily in other areas.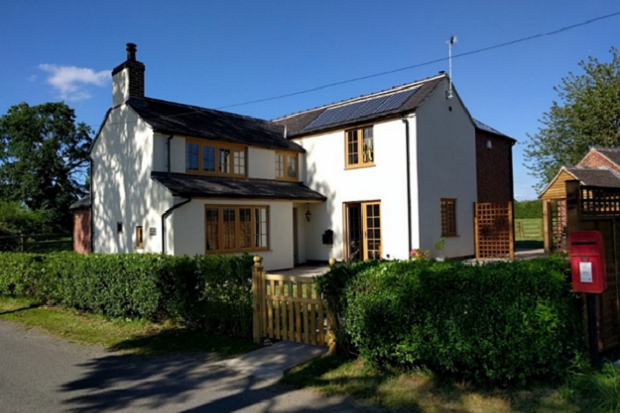 I therefore needed to do a lot of reading to get clear on the various options, and then be actively involved in outline systems design, supplier approach, and much troubleshooting to get everything working as intended.
One example of complexity was around government grants. I remember we needed a poor EPC rating to get a government grant for the external insulation, but a good one for the air source heat pump, making the sequencing tricky. A key learning here was that the various grants were all treated independently.
So, what did we do, and how did we do it?
We had to make lots of changes to the property. These are just some of the things we did:
The roof. We had the original roof re-laid to make it water-tight, put thick insulation in the loft, and added east, south and west facing solar panels, embedded in the tiles, so that we 'followed the sun' throughout the day.
The walls. The original part of the house was single cavity and so we added external insulation boards, which were then coated with cream silicone, making it look like a normal render finish. This installation was pretty tricky, involving alteration of gable ends, fascias and soffit boards. We also changed the windows, being pleasantly surprised at the natural look of composite options.
The floors. We dug out the original downstairs floors and put in insulation board. On top of this we put in a wet underfloor heating system, sealed in with a gypsum screed with much better conductivity qualities than cement. Downstairs we put in quite a bit of oak flooring, learning that engineered floors were best for use with underfloor heating.
The heating. We put in an air source heat pump to run zonal underfloor heating downstairs, and radiators upstairs, and digital thermostats throughout. The system was set up so that any excess solar going back to the grid would divert to heat the hot water. A key lesson was thinking about the 'plant room', which required more space than we envisioned.
The energy. Recently we added some storage batteries. We charge these up overnight using a low-cost energy tariff, and then these partially power the house during the day, as well as capturing excess energy from solar. Today the house is being powered through a combination of solar, battery, and power from the grid.
Our behaviour. Last but not least, for all of these 'practical' changes to actually work, and give us the benefits that we'd hoped for, our behaviour would need to change too. The app that we use to control everything has at times made me a little obsessive. Being able to observe and adapt our usage has been interesting though, making big differences to our daily energy bill. So now things like the dishwasher go on at night, on our cheaper electricity rate, and I constantly tweak the heating and hot water timings and temp, to be warm enough when and where we need it.

My top tips if you're thinking of embarking on a sustainability-driven home restoration project
I'd say to search, and read all about it, to get a good understanding of what's important to yourself.
It's important to understand the implications and consequences of things you are interested in. For example, air source heating systems run at a lower ambient temperature, meaning your radiators will not be as warm, meaning your home needs to be appropriately insulated, and radiators sized accordingly.
Think about the capital investment and pay-back period, and be sure to consider the various grants (such as air source, solar), and VAT rates which vary depending on what is being installed. Purely on the finances, it's not always easy to make a case over, say, three years, but in the longer term (and weighed up with other motivations) then it was right for me.

Was it all worth it?
Absolutely. The biggest benefit is that, as we get into spring and summer, I feel a real peace of mind that our home is mainly using solar with storage batteries to run the home's energy needs – meaning bills are very low. In winter, however, heat pumps quickly become less efficient with sub-zero temperatures, and with little solar, the bills can spike up significantly.
As I mentioned at the beginning, I've been able to apply some of my learning from this home project to my current work in Defra. For example, it would be great to pool the various data sets available and model the cost impact of reducing my heating by say one degree. For SCAH we will be designing a digital twin and these practical use cases are useful, as for this seemingly simple one, many sources of data will be required, meaning we can strongly make the case for making all data sets interoperable in our standards and requirements definition.
Mike Beddington is a Defra deputy director and the data, digital and technology lead on the Science Capability in Animal Health (SCAH) programme.
Have you ever embarked on a sustainability-driven home restoration project? Share your experiences by leaving Mike a comment here.