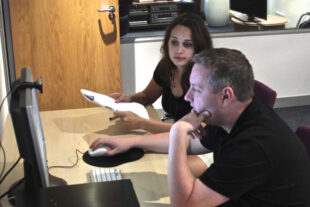 At Defra, we've been redesigning all our guidance on GOV.UK so it better meets user needs.
We're now starting to do 'usability testing' to see how people use our new content so we can see where we should make further improvements.
Some of the team will be doing usability testing for the first time, so it was great to get to hear world-renowned usability testing expert Steve Krug talk at a recent GDS event. He gave us some of the most common pitfalls and top tips for anybody getting into usability testing for the first time.
Here's a rough guide to usability testing straight from the man himself.
More tests, not more people
It's more important to do lots of tests rather than waste time trying to get people of a certain age or who do a certain job to do the tests.
Steve uses a simple approach, choosing people for tests who:
speak English (or the language of the website)
haven't used the website before
don't work for the website
Choose just 3 people to do the tests at any one time - and do this lots of times. This way you'll quickly identify the biggest and most serious flaws in your content.
Ask for insight not feedback
While it's nice to get opinions about your website, this isn't what you need. It's more helpful to find your site's weaknesses.
To do this, give people tasks to complete and see how they get on. Let them click anything and explore anywhere they choose.
If you're testing to see how quickly users can complete tasks, don't speak to the users during the test.
If you want to know more about problems with the user journey, ask users to talk you through their decisions and thought process while they're doing the test.
Then afterwards you can ask them, did it make sense? Did you expect this button to do that? Did you understand this information?
So rather than, 'Oh, I just love that logo!' - you get insights like, 'I wasn't expecting X and Y to happen' or 'I can't see how to do Z'.
This is information you can use to really improve your site.
Get people to watch
Get as many internal people to come and watch the testing - the secret here, Steve says, is to provide great snacks! He recommends pizza.
Give each of these observers a piece of paper, and get everyone to write down the 3 most significant problems they've seen.
Get all your observers together afterwards to talk about what they think the most serious problems were.
You can then present your findings to your team or compile them in an email - and if you're feeling snazzy, include video footage of users struggling with certain task.
You can use the sprints you've got coming up to fix any problems you've found.
Friends, beware of the dark side
Steve challenges what people tend to think about user research. He doesn't believe in seeking out positive feedback on websites or in comparing different versions of websites to see which are better.
He argues that asking about general user experience and using surveys really just distracts from the purpose of usability testing. "This is market research," he says. "You've gotta beware the dark side!"
This is one area where GOV.UK might in some cases depart from Steve's ideas.
It can be important for us to show how new online guidance or services work compared to previous versions. And using user testing to show this can, I think, be helpful.
This ties in with Steve's final point.
You can test for problems with the site, you can test for time taken to complete tasks, and you can survey for users' general experience. Just don't try to do all three at the same time.
Pete Kowalczyk is a content designer. You can follow him on twitter @_kowalczyk