Last Wednesday night (25/11/15) the #OpenDefra team were privileged to attend the launch of the Geovation Water Challenge at the All Party Parliamentary Group on Water's Innovation Reception in the Houses of Parliament.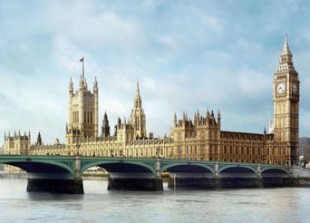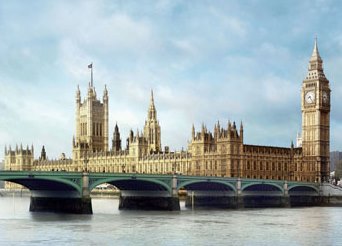 The event included the Geovation Challenge launch, stands to raise awareness of innovation in the sector and open networking opportunities. Providing launch speeches were some high profile supporters: Minister Rory Stewart (Defra), Nigel Clifford (Ordnance Survey CEO) and Angela Smith MP (Member of the parliamentary EFRA committee).
Defra and the Environment Agency are supporters of Geovation's Water Challenge we see supporting innovation though programmes like GeoVation as a key part of  our new commitment to open data. The Water Innovation Reception was just the right place to launch the Water Challenge: a real mix of attendees from the water industry (and their supply chain), small business innovators, creative teams, academics & trade associations were there to network & exchange ideas about how water challenges could practically be solved.
So what is the Geovation Challenge?
Geovation is an initiative from the Ordnance Survey it delivers a comprehensive innovation programme including the provision of central London innovation hub facilities and regular challange events/series.
We all know that the water environment is facing difficult times, both in the UK and around the world. Climate change, droughts, flooding, increased needs for water abstraction & water quality aspirations all set requirements for new solutions. The Geovation Challenge is exploring those problems in a rounded way - applying service design techniques to explore the problems from many different perspectives. It's doing this in an open way: kick-started by "Deep Dive" problem statements from some of the most informed people in the sector, the challenges are then open for discussion on a digital platform.
Defra and Environment Agency will be supporting this discussion through Open Data Masterclasses, exploring & explaining the best #OpenDefra data that could be part of solutions.
In the best tradition of open innovation, all are invited to propose potential answers to the challenges & grow those ideas into feasible proposals.  Once proposals on the Geovation Challenge platform sound like they might be feasible, you can connect with people to form teams and enter the Challenge.
…and then what happens?
Entries into the challenge will be assessed against a number of standard Geovation criteria and the best teams selected to attend a whole weekend "Geovation Camp" where they will receive intensive support & coaching to improve their proposals. Finally, the very best will win the opportunity of being supported & funded to turn their ideas into reality through their own business or social enterprise.
Interested?
You can explore our initial thoughts and engage with the challenge on the Geovation website.