About the authors: Lisa leads a team in implementing data governance and data quality, with a responsibility for developing, implementing and measuring the Environment Agency's data maturity model.
Deborah co-ordinates and leads work across the Environment Agency to embed an open data culture; aiming to make managing data well and making information available just business as usual.
Open data is changing how we think and operate. We live in a world where we expect instant access to reliable information. We all walk around with powerful computers in our pockets and use these to go about our daily lives. These days we are surprised when we cannot get online; we are used to having data and information at our fingertips.
At the Environment Agency, we have millions of people depending on our data and information; for example predicting and managing flood risk or for environmental searches for buying a property. New technology is increasing the demand for our data to fuel new products and the capability and ease of handling large and complicated datasets has increased over the past decade.
We have begun adapting to this demand by making more of our data available as open data. In June 2015, our Board made the decision to be open by default. For us, this means starting with the presumption we will make the data we create available for anyone to use for free.
Our approach to data governance is supporting our transition; knowing the data and information we hold helps to make us a truly open organisation. Increasingly others are seeing our data as a valued resource in their decision-making, therefore having good data governance is key.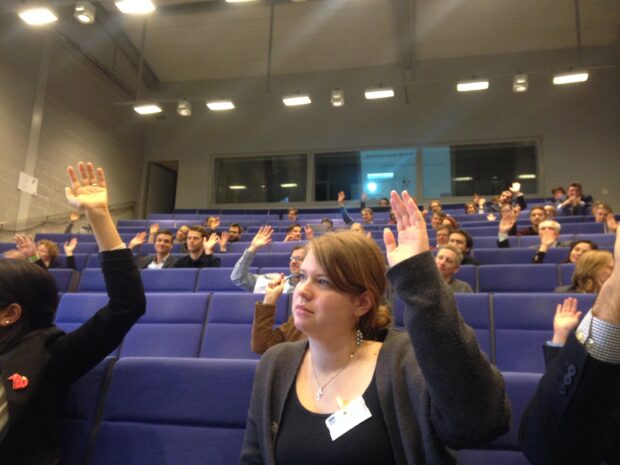 How do we know we have good data governance?  In 2011, we developed our data maturity model to help measure and track progress in the way we manage our data. Increasingly we are finding that this model is the cornerstone of making our data available; we can share our data because we know what we have, how we have created and that we are managing it well. To find out more about our data maturity model see our blog, and you can now download the model [updated model].
Earlier this month the Swedish Environmental Protection Agency invited us to share our approach to data maturity and open data with a number of the Swedish Agencies, Nordic community and the European Commission.  Their ambition is to agree a common approach to managing data and use this as an enabler for open data.
We spent two days sharing our learning, and learning from others. Each organisation brought its own perspective to the thinking. Sharing experiences and approaches was invaluable in terms of recognising common challenges and making best use of the opportunities open data brings. For us, the importance of engaging and working with potential users of our data again was reinforced.  To quote Gunnar Wettergren from e-Govlab, Sweden: "Why on earth would you publish data if your intention is not for others to use it?"
We live in a data-driven world: each day we generate large quantities of data just by going about our daily lives. Good data governance is fundamental to making best use of data, no matter what its source. It was a great experience to share our approach with others and collaborate on effective data governance, how it enables open data and all the possibilities this will bring.