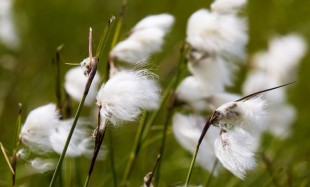 Natural England's Long Term Monitoring Network (LTMN) vegetation data has been published on data.gov.uk. The Long-term Monitoring Network is one of the ways that Natural England will understand the effects of climate change, air pollution and land management on the natural environment.
Since 2009 Natural England has contributed to the Environmental Change Biodiversity Network through its LTMN, which currently stands at 37 sites across England. At these sites, weather, air and soil chemistry are measured, and plant, soil communities, birds and butterfly populations are surveyed in a standardised way. This allows us to compare target habitats on a range of sites across the network.
As part of the Programme, vegetation surveys are carried out every four years to monitor the change in plant communities over time. Natural England needs to understand these effects in order to advise others (such as core Defra) on mitigation or adaptation actions to allow us to adapt our own interventions and activities.