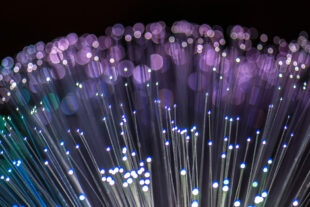 Defra is delighted to announce that the new Animal Disease Testing Service (ADTS) is in public beta phase and is available for use on GOV.UK:
https://www.gov.uk/animal-disease-testing
This is a brand new digital service from Defra and Animal Plant Health Agency (APHA) that allows vets and veterinary workers to request disease tests for animals, track the status of test requests and receive test results online from any device.
The old paper based system was slow and cumbersome. Vets were asked to fill in a paper form and pop that in the post along with the test samples.
Now, all the relevant diagnostic information can be passed to APHA up front, speeding up the overall testing process, meaning tests can be carried out faster and test results released back to vets more quickly.
Other brand new features available in the online service include a Test Adviser function that helps vets select the right test and a PDF viewer that allows vets to download and store test results in PDF format.
Continuous Improvement
We first wrote about this service last year, as we launched private beta. Since then, quite a bit has changed, not least the name!  This service was previously known as VICTOR but our users told us they would prefer a name that more accurately described what the service actually does.
During private beta, we were also testing and improving the service based on feedback and analytics data from our users.  We made a number of enhancements and changes based on our users' experience of the service, for example, streamlining some of the content, changing the wording and ordering of questions plus enhancing the summary views on each page so that vets can quickly see which farm each submissions relate to.
It's been an exciting journey and now, six months later, the service is in public beta on GOV.UK, available for use by all veterinary practitioners in England and Wales.
We'll be monitoring use and recording feedback over the coming months to drive continuous improvements and reporting performance data to the GOV.UK Performance Platform. Our aim is to bring as many of our existing customers, as well as new customers, on board to generate more feedback and more usage data to help us understand where to focus our improvement efforts.
Spread the word
If you work in the veterinary community or know somebody who does, please help us to spread the word about Animal Disease Testing Service (ADTS), the new digital disease testing service for vets.
If you haven't used the service before, you'll need to be registered with APHA (you can start this process online from our start page on GOV.UK). It doesn't take long for us to set you up with an account, and then you'll have full access to the service.