On a recent visit to Ordnance Survey (OS) I learned about the diversity of geospatial data and innovation OS undertakes. OS was born in 1791 under the ambition of creating a superior map of Britain. While world-famous for their paper maps, OS are also relied upon for their digital data and mapping services. Their geographic information surrounds our everyday lives, from highway maintenance to GPS navigation systems, and assists in supporting large-scale events, such as the London 2012 Olympics.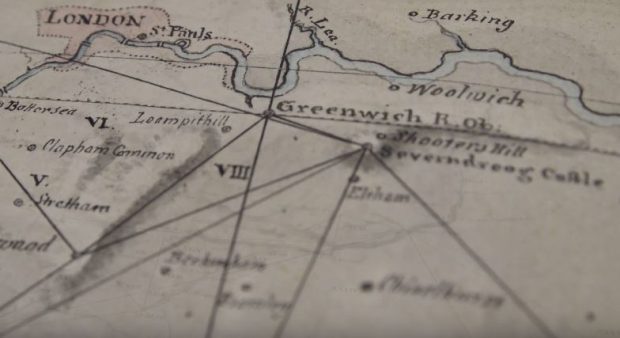 In order to gather geospatial data OS operate two aircraft to survey Great Britain with aerial photography. However, aerial photography by aircraft faces significant challenges in Great Britain with uncompromising weather conditions and very busy airspace. Despite these challenges OS manages to survey the entirety of Great Britain over 3 years within one metre of accuracy. These flights take considerable planning and preparation on the ground, ensuring the high resolution cameras and data server and transfer systems are fully operational. This data acquisition assists in maintaining an up to date OS MasterMap database and enables the continuous revision of our landscape.
Aside from the acquisition of geospatial data, OS also develops digital datasets for an amazing range of applications. For example, OS have worked alongside the Rural Payments Agency (RPA) to create a new digital dataset mapping the countryside's hedgerows. This will help the RPA administer aspects of the Common Agricultural Policy (CAP). As part of CAP, hedges have been declared as Basic Payment Scheme (BPS) Ecological Focus Areas (EFA). Hedgerows offer a plethora of ecological and environmental opportunities; including the protection of biodiversity and limitation of soil erosion and flooding. In order to validate subsidy claims under CAP regulations, the RPA team need an accurate and reliable map of our countryside hedges. OS developed a new system to generate the OS Landscape Features Dataset and automatically identify and classify hedges from aerial imagery and height information. Working alongside the RPA team, OS have enabled automated identification of hedges, leading to consistent effective results less costly than manual data capture.
The continuous revision of our landscape provides a historical record of landscape change. Monitoring our environment over time can detect changes in our natural and urban environments such as changes in tidal conditions, land use change, and urban developments. These records provide an opportunity to monitor landscape changes, but detecting change can be a laborious and time-consuming manual task. Currently the OS change detection team are investigating methods to automate this process, by using digital aerial photography and height data to identify changes to significant features.
While geospatial information is used on an everyday basis, it is also critical for the preparation of events and emergency planning. In these instances geography is crucial for context and underpins planned response. Geospatial data is important to understand the location of an incident, the potential impacts and the local infrastructure. For example, geographical information can be used to identify key areas for flood defences, reroute emergency services when routes become impassable and co-ordinate evacuations.
With their copious amounts of experience navigating geospatial challenges, OS have observed that many of these challenges are intrinsically 3D by nature but are answered with a 2D approach. To overcome this and bring 3D mapping in to current use and our future, OS have been developing digital terrain models and point-cloud modelling. Using aerial imagery, each pixel can be translated in to a point in a co-ordinate system, creating a 'point cloud'. Meshing these points together joins the co-ordinate information relatively and enables the generation of a 3D representation.
OS are also looking to the future by encouraging innovative developments and championing the importance and connection of everything we do to location. OS works with GeoVation to support and nurture innovation reliant on the use of location information. For example, GeoVation winners Groundwork London developed Green Space Mapper, an online consultation and surveying tool, for residents and professionals to record information about their green spaces with geolocation data using OS open data.
It is clear from the immense variety of data acquisition methods, modelling tools and representations and the broad range of applications OS displays with their geospatial data, that geography is as important as ever and central in planning for the future.
Defra's Data Transformation Programme is collaborating with Ordnance Survey at #DataMash –  a 2-day Un/conference on 24– 25 May 2017