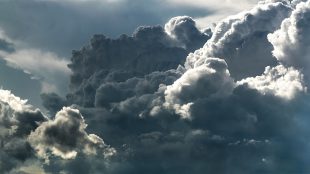 It is an exciting time for those of us working in Digital, Data and Technology Services across Defra. We are moving towards becoming a more efficient, more capable, data-driven department. As we transform, our focus is on reducing costs, improving our ICT resilience, and developing improved systems which support our delivery.
Helping to enable this transformation, is one of our large ICT programmes, 'UnITy'. The UnITy programme has been set up to oversee the expiry of two large ICT contracts with IBM and Capgemini and replace them with a number of smaller contracts.
Last month I blogged about the launch of a formal competition for our office printer network. UnITy has now launched its biggest procurement so far - for Defra's hosting and application support services.
We recently issued a formal call to the supplier market to identify the best and most cost effective way to securely host around 355 applications and support the infrastructure services to 21,000 end users.
The hosting and support of our applications isn't always the easiest aspect to explain to people. And they don't always share my excitement! However, it is the area of ICT where our biggest efficiencies and savings can be made.
We currently host these applications from 5 data centres and approximately 150 regionally dispersed server rooms. We are the lead UK Government organisation for sustainability – so we have to be an exemplar in this area. Moving our services to cloud hosting where possible is critical to this – it will support new ways of working and underpin Defra's contributions towards the 2020 Greening Government Commitments.
Bringing in these new services will help us to create a modern, flexible, robust ICT hosting environment. It will also mean that our ICT is even more resilient, with fewer outages and failures. This is, however, a journey of incremental improvements, not a 'big bang' transformational event.
While work is underway to 'lift and shift' our applications, we are also undertaking a spring clean by identifying applications that can be decommissioned. Defra is also transforming some of the remaining applications.
The current procurement exercise will allow us to buy hosting and application management services in a different way. Consuming cloud-based services will mean that we no longer will we need to buy static provision - we can simply flex up and down our provision as our needs ebb and flow.
Hosting and application support services may be seen by some as a 'back room' function of ICT, but its importance can't be overestimated. Procuring and managing our provision differently will create huge improvements. We will drive efficiencies by standardising both our infrastructure, operating systems and services. Importantly, we will also make sure the hosting of current and future applications is sound.