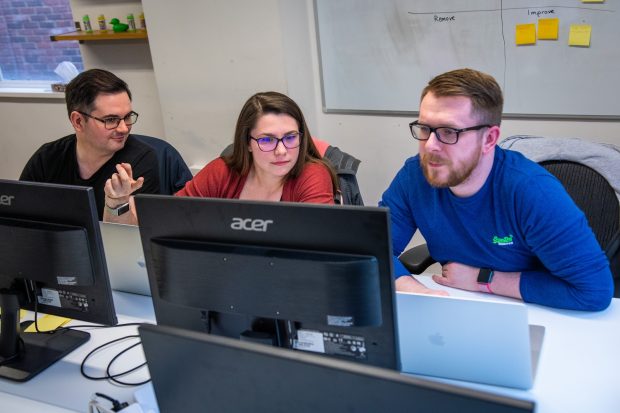 When people hear the term apprentice some will immediately think of the hit BBC TV reality game show 'The Apprentice', in which budding entrepreneurs compete for the chance to win a big prize.
The concept of apprenticeships has been around a long time though. And earlier this month Civil Service apprentices up and down the land celebrated National Apprenticeship Week. One of our apprentices, Dana Gajewska, reflects on her experiences and her aspirations for the future.
As a software developer apprentice working for Defra Digital I've just completed an apprenticeship. I've always been interested in software development. Although my degree was in Business Administration, I did take some Computer Science courses throughout my studies. My first job after graduating was with Natural England, this job gave me the opportunity to do some programming by creating dynamic forms and spreadsheets.
It was then I realised that I should have worked towards a Computer Science degree! I began looking into how I might become a software developer full-time instead of just dabbling in my current role. When, by chance, I was forwarded an email for a BCS, Chartered Institute for IT software development apprenticeship, I knew then that there was no way that I could let this opportunity pass me by.
I applied for the Makers apprenticeship programme which is the equivalent of a foundation software engineering degree. They teach apprentices to think like problem-solvers, and they provide the coding tools to construct solutions to almost any problem. The apprenticeship comprises of 4 months training and 8 months on-the-job learning.
Bootcamp
The training element used a 'bootcamp' format, with the first month being 'pre-course' self-study to bring all the students to the same level of base knowledge. This was followed by a three-month bootcamp, in London. The curriculum focussed on different topics each week, which included individual learning in the mornings and pairing exercises in the afternoons, finishing the week off with an individual challenge to solidify the learning for that week.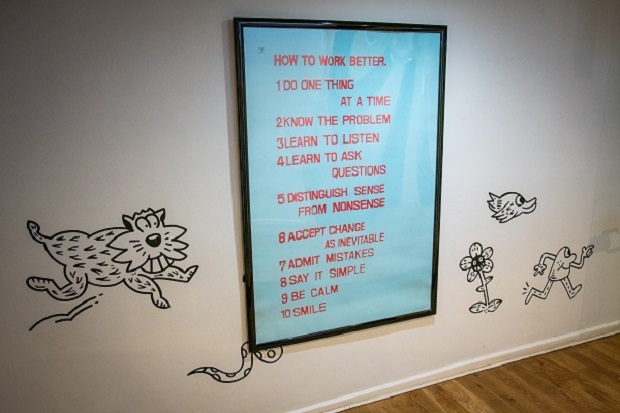 The final weeks of bootcamp consisted of group work on a project in the programming language that we would be using during our placement. We completed our final project, which we presented at our bootcamp graduation ceremony. Throughout the bootcamp, we got to work with and got to know the people in our cohort, which was made up entirely of civil servants across many departments.
Back to the workplace
And then it was time for our work placements. For me that meant returning to Defra where I was placed with the Water Resources Licensing Service (WRLS), which is a digital team tasked with replacing the legacy system for water abstraction licensing in the Environment Agency; we are the team behind the very glamorous 'Manage your water abstraction or impoundment licence' service!
I was excited and nervous starting my work placement, but I was also ready to take the next step in my learning journey. The learning curve was so much steeper than I anticipated. The bootcamp had been quite a steep learning curve, but this was another level. I jumped in with both feet; what else was I to do? Things did get easier though, and soon enough I found that I was comfortable enough to build new features with confidence.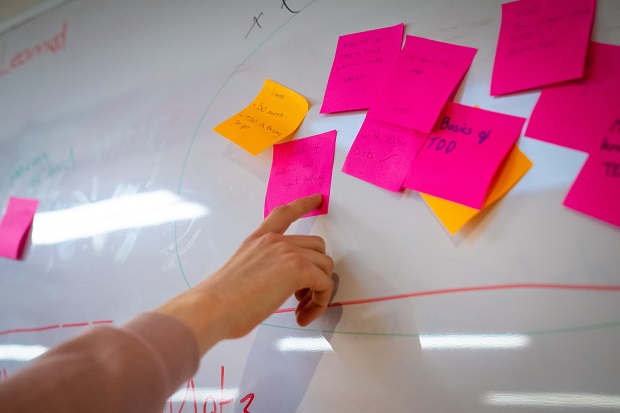 As the weeks went by the learning curve would get steeper, though I soon realised that this is the life of an apprentice; waves of new material, but with each wave you gain more skills and knowledge which help you navigate the ones that are to come.
With every new piece of functionality that I learned, I was able to build up a picture of how things work. This meant that as I picked up new work, the learning curve wouldn't fluctuate as much as it had at the beginning.
Support networks
I couldn't have got through it on my own though; I had a lot of help, including a placement coach who guided me through the apprenticeship requirements and made sure I was on track. I kept in contact with some of my peers and we would discuss different problems and help each other out.
My team and my line manager were really caring and patient throughout. They supported my learning on the job, also allowing me the time I needed to complete other apprenticeship requirements, such as evidencing the work I had completed and studying for exams. There were 2 exams, one on the programming language that I use in my job and one about the software development lifecycle.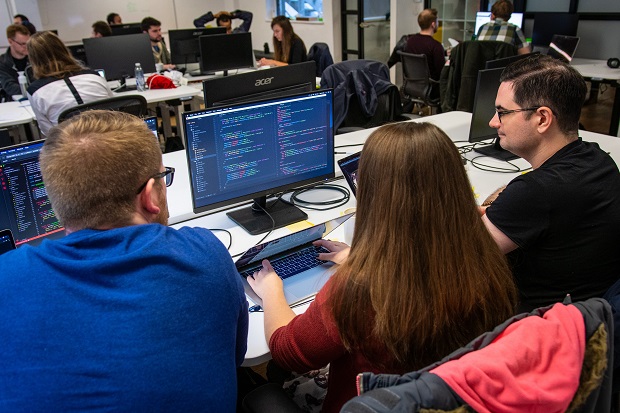 I completed my apprenticeship just before Christmas and have been able to fully commit myself to the WRLS team. They've been very accommodating throughout and I felt good being able to get stuck in straight away.
Looking to the future
My learning doesn't end here. Being a software developer means continuous learning for the rest of your life, and involves more than just writing code. It also means understanding the architecture of your service, how everything links up, deployment, security, the list goes on!
I'm really proud of all the hard work I put in and what I've achieved. The course was a great experience; fun and full of more learning than I could have envisaged in such a short time. Above all, it taught me not to be afraid of the unknown and has given me the skills to tackle those unknowns head on and, more importantly, to conquer them.
My proudest moment was implementing a full feature on my own; this was a feature for admin users to be able to update the permissions of other user accounts. I began with the functionality and then built the web pages to allow users to access these features. Sounds techie and geeky, I know but for me that was the moment when I truly started to see myself as a developer.
Looking ahead, I've also purchased a domain name and am looking forward to trying out some new tech in my own time. I also have a keen interest in data science and machine learning which I intend to pursue in my free time, who knows what I'll be doing next!