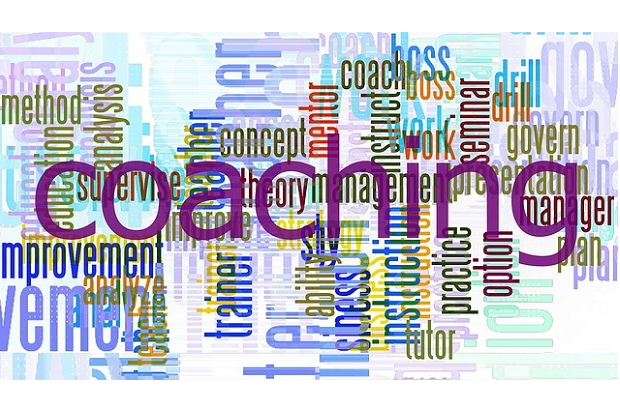 On World Listening Day, Senior Capability Development Advisor and qualified coach Hermionie Blake shares her experiences of coaching, how it's helping some of her colleagues in Defra Digital, data and technology to develop their own careers, and why listening is such an integral part of the coaching journey.
I joined Defra as a Senior Capability Development Advisor, in November 2021 during the pandemic. I support colleagues in our organisation by empowering them to develop their skills and competencies to increase their capability within their role.
I lead on manager development, coaching and mentoring, as well as working on our career pathways project, DDaT skills assessments and the identification of a new Skills tool.
Coaching – what it is, what is isn't
Coaching is a development approach with the aim of enhancing an individual's skills, knowledge, performance through a thought-provoking and creative process that inspires individuals to maximize their personal and professional potential whilst re-evaluating self- limiting beliefs.
There are some generally agreed characteristics of coaching in organisations:
It's essentially a non-directive form of development.
It focuses on improving performance and developing an individual.
Personal factors may be included but the emphasis is on performance at work.
Coaching activities have both organisational and individual goals.
It provides people with the opportunity to better recognise their strengths as well as their development areas.
It's a skilled activity, which should be delivered by people who are trained to do so.
Coaching is different from mentoring because it is less directive. Primarily through asking questions, a coach helps you develop insights and become more aware of how you operate, and what might get in the way of you achieving your goals. Some of the key elements that make up a coaching conversation include listening, questioning, building trust and rapport, suspending judgement.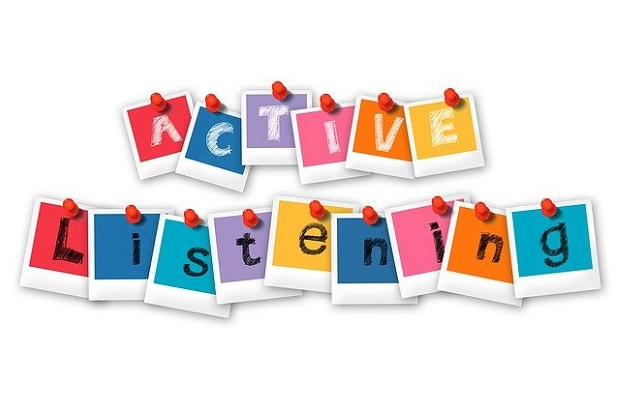 Why listening is such an important element of coaching
Active listening is a key skill that coaches use to focus and concentrate on the issue brought by the client. Active listening means listening with all your senses. It requires a coach to listen, not only to the story that the client brings, but how they tell the story, the words they use, the pauses, the intensity of the words used and how the person uses non-verbal cues.
An important part of the listening process is that the coach suspends judgement, they also need to practise patience so that they don't jump in with questions. The coach must show that they are actively listening by showing both verbal and non-verbal signs of listening.
Being passionate about coaching makes a real difference to me and to those whom I coach
I absolutely love coaching and feel humbled that I have the opportunity to use my skills to actively help another person make a positive difference in their life. I like to support people and help them develop their self-awareness so that they are empowered to take control or change the course of their future, or simply be free from self-limiting beliefs. It gives me a great deal of satisfaction to support people to become their best selves.
As well as being a good listener, some of the other skills that coaches need are emotional intelligence, communication skills, questioning skills, empathy, rapport building, patience and the ability to remain non-judgmental.
I've completed many years of coaching training to an advanced level and am in the process of working towards my Professional Certified Coach qualification through the International Coach Federation.
This requires over 500 hours of coach experience as well as over 125 hours of coach training. I've far exceeded both these, but I still want to develop my coaching skills further. The level of ability to attain the PCC qualification is significantly high and I will be overjoyed to achieve this.
The benefits of coaching to an organisation like ours
Coaching is a fantastic resource that is available to all colleagues in our organisation.  It's one of a suite of development options that our people have access to. Coaching may not be for everyone and may not be appropriate all the time.
But where someone has identified that coaching is right for them, then in our organisation they'll have access to an exceptional opportunity to focus purely on themselves, what they need and what they want to achieve in a safe, non-judgemental environment. They'll partner with a coach to create their own solutions that are relevant, achievable, and empowering.
And the benefit for me? It's hugely rewarding to be able to help others in this way, and that gives me a lot of satisfaction.
Hermionie Blake is a Senior Capability Development Advisor and qualified workplace coach.
World Listening Day, celebrated on Monday 18 July, is open to all. Dozens of organisations and thousands of people from six continents have participated in World Listening Day since its inception in 2010.