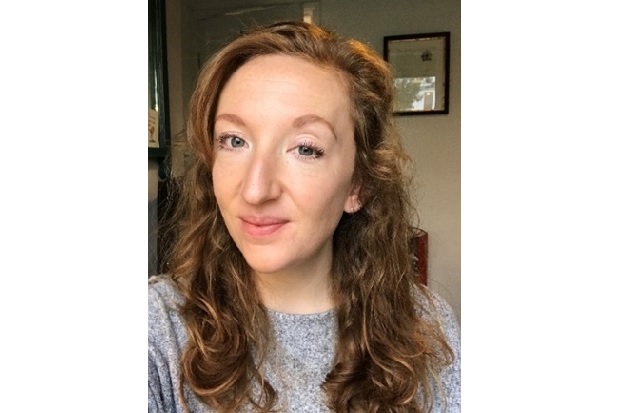 To mark the International Day of Friendship, Lead Product Manager Carly Malling reflects on the importance of friendships, and how the return to office working in the past few months has helped her to reconnect with old colleagues and meet new ones who joined the organisation during the pandemic.
Over the course of our working lives, we spend an average of 21% of our waking hours at work. On International Day of Friendship I wanted to reflect on the importance of creating and maintaining meaningful connections at work.
Nothing shone a light on this more than the Covid-19 pandemic, and the sudden shift to working remotely. In Defra, during this period, we focused on building that sense of comradery and mutual support through various creative means.
Non-work activities kept us going through some difficult times
Our teams held virtual quizzes, 'Coffee Roulette' sessions, and Friday Breakfast Club, to name a few – all with the aim of getting to know each other as individuals. Having more social interactions built into our working day provided us with the space to build meaningful connections and create a sense of belonging at such an unprecedented time.
Friday Breakfast Club with my team was my favourite. Each week for just 30 minutes we would join a video call on MS Teams whilst we had a cup of tea or coffee and just chatted about anything and everything – what daily exercise we were going to do, how much DIY we'd done in our houses to keep busy.
Often partners or children would join us on these calls, and we'd do a quick quiz or 'scavenger hunt' challenge. It provided an enjoyable break from the monotony of lockdown but also created a vital support network for us as colleagues, and friends.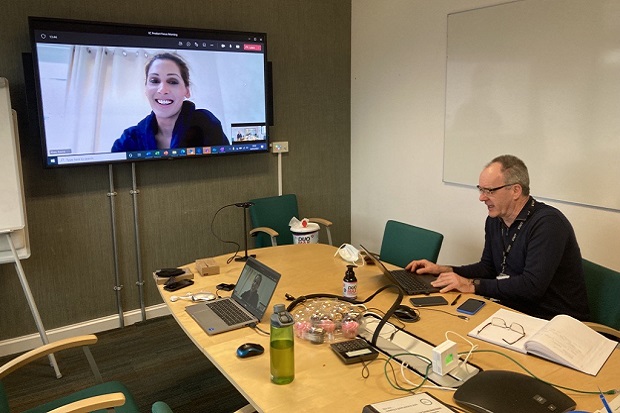 And then there was another challenge – preparing ourselves for a return to our offices
Post-Covid we faced a new challenge – how to create a working environment that maintains this momentum of connection and takes advantage of being able to meet face to face and make use of our offices again. I was apprehensive about returning to office working. As an introvert, and neurodiverse, I flourished in a home-working environment and finally felt like I had full control of my own time.
However, I did become increasingly aware that my network was reducing to those I work with on a regular basis. I was missing seeing people who I don't work directly with – hearing about their challenges and priorities and often finding ways we could help each other.
Why blended working is important
Defra is a place-based group of organisations, and our offices form an important element for us connecting and collaborating.
There are four great reasons for using our workplaces on a regular basis, which benefit not only our own personal development, but that of others in our teams and of the organisation: collaboration, creativity, caring and connection or community.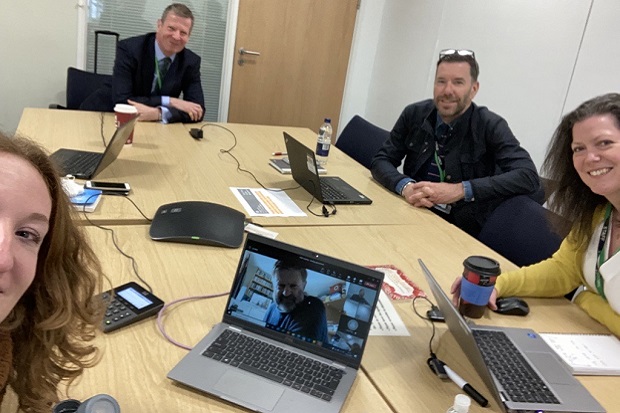 Working in a blended way means that we can get these benefits whilst still balancing the advantages that working anywhere can bring.
Our blended working framework enables us to work a proportion of our time in a Defra workplace, with the majority spending 40 to 60% of our time in a workplace. However, we also understand that one size does not fit all, and we know there will be variation between how individuals will work in a blended way over each week/month and subject to business needs.
Blended working - the best of both worlds
I feel this blended working approach allows us the flexibility to take advantage of the best of both worlds – spending 2-3 days a week in an office, whilst encouraging us to use those days for more face to face or hybrid working.
For days in the office, I make sure I block out 'meeting free time' as well. This enables me to take a bit more time speaking to colleagues whom I don't necessarily work with on a day-to-day basis, some of whom I haven't seen or spoken to since before the pandemic.
Recently I was able to spend some time with a colleague I used to work closely with who is based up in the Scottish Highlands. She was visiting my home office in Bristol for a course so I made sure I was there to see her. We realised we'd gone from talking almost daily when we worked together to not speaking for the best part of 2 years!

Reconnecting has been so refreshing and is great for wellbeing too
Re-kindling these old work friendships – as well as making new ones – reminds me that I'm part of a wider community in our Digital, data and technology function and also the whole Defra organisation.
Having meaningful connections at work, though, isn't just vital for our own wellbeing – it also ensures we build the trust in our teams that we need to reach our full potential. With trust, teams find their flow, feel more empowered and are better set to work though challenges and conflicts as they arise.
And so today, on International Day of Friendship, I'll be reflecting on the friendships I've made at work, how they've helped me professionally and personally, and I'll be spending time with one of my best friends – who I met at work – and her husband, who she met at work.
Carly Malling is a Lead Product Manager in Defra's Digital, data and technology function.
The International Day of Friendship was proclaimed in 2011 by the UN General Assembly with the idea that friendship between peoples, countries, cultures and individuals can inspire peace efforts and build bridges between communities. The resolution places emphasis on involving young people, as future leaders, in community activities that include different cultures and promote international understanding and respect for diversity.