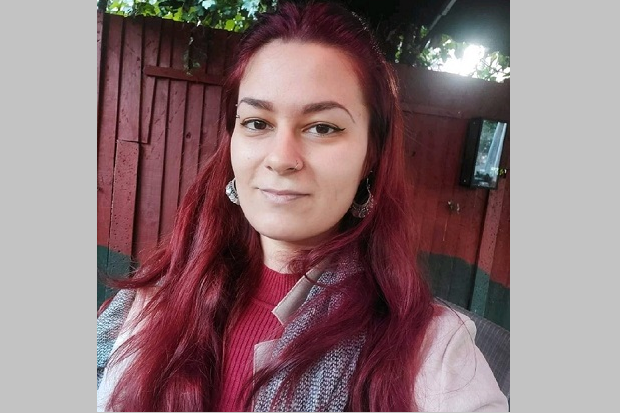 In National Apprenticeship Week, Service Tooling Analyst Diana Tomova shares her experiences of being an apprentice in Defra and studying towards a BSc in Digital and Technology Solutions.
If you'd told me a couple of years ago that I'd be enrolled on an IT-based apprenticeship in Defra, I'd have probably said you were crazy. As someone whose previous background was in European Studies and Modern Languages, and with no particular experience in IT, it was probably the last thing on my mind. But that's where I find myself today, and I'm loving every minute of it.
How it started
I moved to the UK from Bulgaria in 2014 and, while I was happy studying European Studies and Modern Languages, after graduating I was still in search of my true passion in life. I needed to find something else. That 'something else' was a skills bootcamp, which is where my apprenticeship journey began.
Since I had no previous experience or background in IT, I had to take the bootcamp route, as it was the precursor to getting onto the apprenticeship. At the time, I was working as a background screening analyst, a job which basically involved verifying people's previous employment, education, and professional qualification history.
I really enjoyed the experience of studying in the bootcamp, while still being able to work. It was challenging, for sure, but it was the most rewarding and exciting challenge I could have wished for.
And the bootcamp brought the best out of me, to the extent that I was given an award for my performance. I was also asked to help welcome the next group of students onto the bootcamp, and to share my experiences through a video testimony that I was asked to contribute to.
Once I'd completed the skills bootcamp, which comprised two elements (equivalent to the first year of a bachelor's degree), I had the base which gave me the route to my current apprenticeship degree with Defra.
It's crucial to mention that my lack of IT experience didn't stop Defra from recruiting me. That's such an important point to take away from my story.
How it's going
I am now almost a year into my apprenticeship, and I have a great relationship with my manager, my team and customers. I have grown in many ways. Thanks to my incredible colleagues and their constant help, understanding and attention, I have felt at ease since the start of my journey here in Defra. I have also improved my ServiceNow skills which gives me great personal pride.
I really feel that I am a trusted part of my team since I've been here, I've been allocated many advanced configurational tasks and I am now the main ServiceNow contact in my first project.
This experience, paired with the apprenticeship, has been helping me further my business and IT skills, with workplace activities set up to seamlessly blend my study and work experiences. Thanks to my bachelor's degree, I have significantly improved my time management, due to having one day a week allocated to my lessons.
Defra and my apprenticeship have helped me find my path – it has given me that much needed direction that I was searching for. Now I know that helping the world though IT is my passion.
In addition, after having settled into my role I now have a much clearer understanding of the many opportunities a career in IT can open. Through my line manager and my team's constant encouragement, I feel like there isn't a role out of my reach.

Why this is the right place for me
Defra is the right place for me because I feel accepted, supported, and motivated to continue building our common future and be able to grow together. After all, it's the people, the culture and flexibility that form this organisation's real strength.
Today, I adore my job, and all the excitement it brings each day. I'm happily combining my love for IT, nature, and personal development, by working here at Defra, while continuing to study towards a Digital and Technology Solutions Professional bachelor's degree.
I'm now at a point in my life where I have a job that I love - that interests me and challenges me. I'm progressing and learning each day, with time dedicated out of my working week toward my degree apprenticeship. With the support of my incredible colleagues, I'm being given more responsibilities. I'm a trusted part of the team, thanks to the bootcamp and the wonderful teams that make it possible and help support the students.
Recently I was invited to share my story, representing Defra on stage at the ServiceNow World Forum. At the forum I spoke about how much the bootcamp, and my current apprenticeship and position at Defra, have changed my life. That was a huge honour for me.
My tips for budding apprentices
The National Apprenticeship Week theme this year is 'skills for life'. As I've described here, my apprenticeship has definitely given me skills for life.
My advice to you? We set our own limits, so never think that you are not good enough to fight for your dreams. If you, like me, choose the exciting and challenging path of an apprenticeship, then please keep in mind that all you need is your motivation, consistency, and dedication!
Diana Tomova is a Service Tooling Analyst in Defra Digital data and technology.
National Apprenticeship Week (NAW), which runs between 6-12 February, is an opportunity for the education and skills sector to celebrate the achievements of apprentices around the country. Throughout the week, schools, colleges, employers, career advisers and organisations come together to discuss opportunities.
Find out about IT apprenticeship opportunities in Defra Digital data and technology.