Miranda Kavanagh, Executive Director of Evidence at the Environment Agency talks about how we are supporting the Geovation Water Challenge...
As a member of the Defra Data Governance Board I'm pleased to confirm that the Environment Agency and Defra will be supporting this year's Geovation Challenge which is going to be focused on Water.
The Geovation Challenge provides a way for anyone with an idea to explore it with a community of experts, and provides funding to help make the best concepts a reality.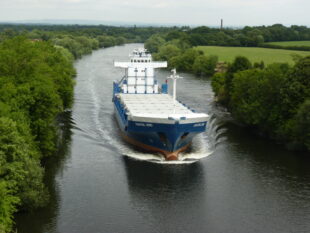 Teams from across Defra will actively participate in this year's challenge, as we can see it helping us to answer some particularly pithy problems we have identified.  This is also a vital part of our #OpenDefra commitment to engage with potential users of our data.
Furthermore, it a great opportunity to tackle one of the questions I have been asked by our customers - how will we retain relationships with our current customers once a contractual link has been removed? Currently, we spend time understanding the requirements of our customers and through discussing our objectives with them, identify how they can help deliver our goals within the context of their products. Events like Geovation will let us do this in a quick and innovative way; with a broader group of stakeholders and potentially find answers to questions we did not know were an issue.
More details will follow soon on Geovation and how you can get involved, and I look forward to beginning the challenge.