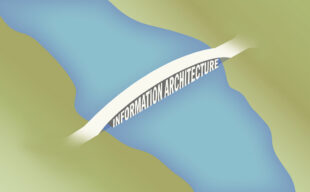 As a content designer, you're not the 'web editor', even though you edit content for the web. You're not the 'drafter', even though you draft content. You're not the 'proofreader', even though you proofread content.
You're a content designer if you create content that users can:
find - by using the same words in content that users do in their search terms

understand - by writing content in plain English

act on - by making the actions clear and easy to use
You need to work with subject-matter experts and your colleagues in the content team to make sure that the content is:
factually and legally accurate - by checking the content with subject-matter experts and lawyers

consistent with the rest of the site - by writing it to the style guide and making sure it supports any related content
Writing experience
Before I started working for the Government Digital Service 4 years ago I'd written:
marketing copy for insurance, travel and utilities companies

news and gossip stories for a Saturday morning TV show

a newspaper editorial opinion piece lamenting the decreasing visibility of minor European royalty in Eurovision's televised audience
None of these meant I was a content designer, but it was important I had writing experience. Because not everyone can write. Yes, the UK has a 99% literacy rate but that doesn't mean 99% of people in the UK can write in a clear and logical way.
Content design skills
But just because I could write didn't mean I was a content designer. I had to learn how to write content:
in plain English - because people don't want to read long pieces of complex text

based on user needs - checking if and how people are already using the content

using analytics - finding out what people are searching for to see if there's a need for the content  

based on user experience - talking to the people who will use the guidance or services you're creating to find out what they need and test that they can easily use the content you create
It's not just writing
When you're designing content, the best way to present complicated content simply isn't always by writing.
A complex process can often be more easily completed using a tool such as updating your rural payments details. Sometimes a video might demonstrate a process more clearly than text - it depends on the audience. As our colleagues on GOV.UK Verify found, a slide show can be more useful than a video.
But when you're designing textual content for tools and other services, remember George Orwell's advice:
never use a long word where a short one will do

if it is possible to cut a word out, always cut it out

never use the passive where you can use the active

never use a foreign phrase, a scientific word, or a jargon word if you can think of an everyday English equivalent
You don't have to be pedantic to work here, but it helps
In addition to writing and content design skills, you'll need to assemble facts precisely and clearly, working with subject-matter experts to translate complex information into plain English. It  also helps if you're patient and want to create content that helps the government meet user needs.
Defra is looking for writers currently employed by Defra and its agencies to train as content designers. If content design sounds like something you'd love to do, contact Defra's head of content, Mark Wyatt.
Creative Commons The Bridge of Information Architecture by Peter Morville is licensed under CC BY 2.0