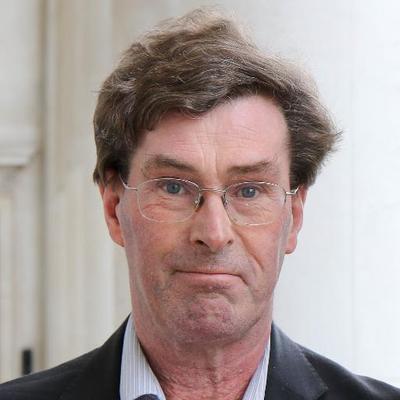 While I was away on holiday the sad news reached me that David Pearson had died unexpectedly. I've described David as part of the fabric of Defra, and he's a great loss to the Department.
My memories of David go back to early forays on Twitter – well before coming to Defra – when friends fluent in social media pointed me to interesting people worth following. Through that route I came across David and began to appreciate his conversational posts, often accompanied by lovely photos. I think he was perhaps one of those people who could be more expansive on social media than in direct conversation. Certainly his gentle, engaged style won him many friends and admirers, as the recent tributes on Twitter show.  Earlier this summer I enjoyed following his advice to a mutual friend who was touring the south west by motorbike – he seemed to have an encyclopedic knowledge of the coastline!
Early in my time in Defra, a late-night Twitter exchange with Sarah Hendry and Stephen Hall resulted in an impromptu Defra choir contributing to the BBC's 'Do Re Mi' project for the Last Night of the Proms. While Stephen conducted the choir against a backing track which only he could hear, David filmed the performance and we were delighted to find ourselves part of the medley shown during the Last Night of the Proms. Beyond the fun factor it was a great example of David's combination of openness to new ideas and commitment to top-quality execution.
With his excellent eye, David was official photographer to the digital community in Government. He could always be found at UKGovCamp and OneTeamGov events, taking pictures so unobtrusively that no-one noticed he was there – and as a result getting some wonderful shots. As others have noted, his archive of photographs charts the development of Government digital pretty much since its birth, and provides a valuable record for posterity.
All of that sat alongside his day job ensuring the quality and value of Defra's web content. David brought the same passion and commitment to that, trying to make sure that the material we published on our websites was relevant and accessible to our users. He would frequently chip in when I was doing online Q&A sessions with suggestions.
I know from some of his colleagues that David's work wasn't always appreciated as much as it should have been. That's often the way when people are trying to make a difference, and even more so when their role involves suggesting that we change what we're doing right here and now. Knowing that we should be listening to advice – or indeed that we should have asked for it some time ago – often doesn't translate into accepting it graciously.
There's a plan for a memorial award for David, to recognise outstanding content on GOV.UK that people actually need and use. I think that would be a great idea and will be trying to help make it happen. Even better will be for us in the Defra group to make a practical effort to take on board what David advocated: think early about 'the digital bit', involve the experts and commit to developing excellent, relevant content. If his ultimate legacy were a transformed approach to digital content in the Defra group, I think David would be very happy.
Rather than flowers, David's family would like donations to be made to The British Heart Foundation. David's colleague Mat Banks has setup a Just Giving page where donations can be made.