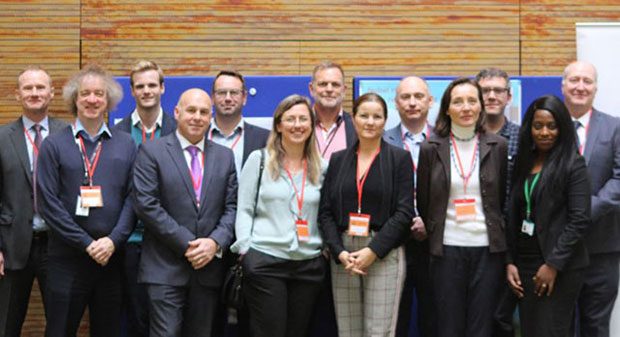 Defra's vision is clear and compelling: we're here to make our air purer, our water cleaner, our land greener and our food more sustainable. Our mission is to restore and enhance the environment for the next generation, and to leave the environment in a better state than we found it.
Central to this vision is the United Nation's Agenda for Sustainable Development (Agenda 2030). This incorporates 17 Sustainable Development Goals (SDGs), and our UK government's 25 Year Environment Plan.
Partnerships are at the very heart of these visions. Both recognise the interconnectedness of the prosperity of society, the environment and business and the need for an unprecedented level of collaboration and cooperation among government, business and civil society to achieve their goals.
This is why Defra's Digital Data and Technology Services (DDTS) has formed a partnership with the private sector to create the Joint Sustainable Information and Communication Technologies (ICT) group.
Working with our suppliers (Dell, Atos, Vodafone, IBM, Capgemini, Ark, HPE, Tier 1, Xerox and DXC) we will seek to collect, share, promote and implement sustainable ICT best practice for the full ICT supply chain, from manufacturers to users, disposers and recyclers world-wide.
Our first meeting of 2019 took place in London with the focus being on combining the diversity of the group's ideas, knowledge, experience and resources to consider new ways of tackling complex global challenges.
As a group of sustainable ICT experts and globally leading organisations, we recognise that in order to be successful, our innovative approach requires viewing situations from outside our existing organisational lenses and being user and problem-centric.
As well as colleagues representing the Sustainability Steering Group within Group Infrastructure and Operations team (a function in DDTS), the group includes:
Louise Koch - Corporate Sustainability Director (Dell)
Matt Bradley - Matt Bradley Sustainability Director (Capgemini)
Jeff Chater - Head of Sustainability (Atos)
Andy Cosgrove - Environmental Manager (Xerox)
Nick Bloomfield - Global ISO 9001 & ISO 14001 SME (DXC)
Carole Guiomar - Sustainability Manager Europe (HPE)
Peter Hampton - Service Delivery Manager (Xerox)
Harry Ashman - Sustainability Consultant (Capgemini)
Mark Bellamore - Global Account Executive IT Asset Lifecycle Services (HPE)
Jonathan Perry - Environmental Affairs Consultant (Dell)
Pete Chard - Project Account Executive (IBM)
Emma Kidd - Environment Manager (Vodafone)
Jon Selby - Environment Asset Management (Tier 1)
Pip Squire - Design, Energy and Innovation Director (Ark)
I am both privileged and honoured to be leading this initiative and collaborating with our partners on this important work. Best practice highlighted within this group will also be shared across government.
We acknowledge the effort required to deliver Agenda 2030 locally and globally and look forward to publishing our best practice industry guide on 24 October (UN Day), so watch this space!
The group has been entered for the UN annual SDG Action Awards in the 'Connectors' category, you can read more about this on the UN's Awards Website.