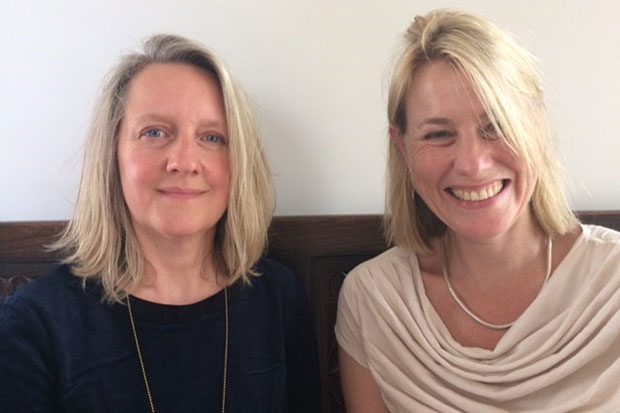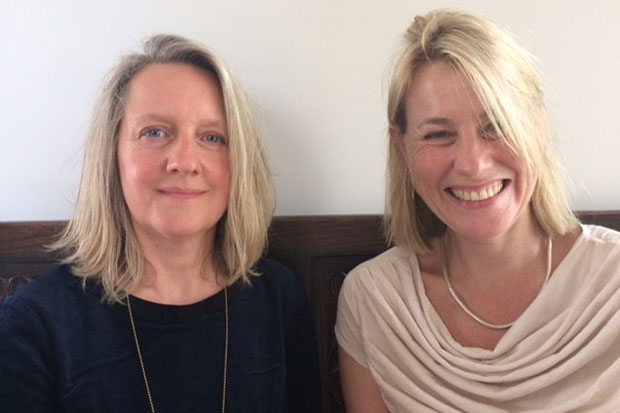 To mark International Women's Day 2019, Harriet Green and Myra Hunt, talk about their experience of job sharing the Chief Digital Officer role at Defra.
Since we arrived at Defra as joint Chief Digital Officers (CDOs), we've seen a high level of interest in the fact that we job share.
Even from the top: our boss John Seglias told us Clare Moriarty was excited he'd appointed a senior job share.  Often, in initial team or stakeholder conversations, when we'd open the floor to questions, people were curious about how the job share worked, never mind our new strategy!
The best moment was when a senior colleague said a member of staff had asked her, 'is it true that the new CDOs are twins?' Well, no we're not, but we might just be telepathic have job shared for more than 8 years.
It really is second nature now, and we love it, not just for the work-life balance, but because we think that jointly we make better decisions, have more experience, brain-power and energy to draw on, and we can support and mentor each other too. Not to mention cover when one of us is away.
At Defra, we've been asked to speak at special sessions on work-life balance, asked for advice by managers thinking of appointing job shares, and invited to mentor new jobsharers.
We've also been interested to compare notes with other job shares at our level, like Emily Ackroyd and Hazel Hobbs who until recently were Directors of Strategy at the Government Digital Service (GDS).  We've noted new job share arrangements coming in due to EU Exit too, to manage increased volumes of work in roles.
We're prompted to write this blog as its International Women's Day, and we've both had a long-term interest in women's working experiences and lives in general: at the BBC World Service, Harriet created the first global women's programme, Everywoman, and we both benefitted from the BBC's ground-breaking women-into-leadership programme, the Women's Development Initiative.
It's true that Defra's Digital, Data and Technology world still looks pretty male, particular among coders and developers. But the great thing is we have plenty of opportunity to widen our inclusivity - and not just in terms of gender.
We've built digital teams in the past with high levels of inclusivity, and our current recruitment campaigns, designed to grow the number of permanent staff in the Digital function, will feature strong effort to attract and recruit diverse candidates.
We've been really inspired by Defra's high profile commitment to inclusivity and diversity, and by the new Project Race led by Elliot Rae.
Our pursuit of inclusivity isn't just because it's the right thing to do - we're also very clear about the benefits it brings to the working experience and to outcomes: products that work better for the people they're intended for.
You may have seen the head of the International Monetary Fund, Christine Lagarde's statement that reducing discrimination could boost some countries' economies by up to 35%.
Well, economics is not our field, but since we arrived we've certainly appointed a senior management team around us that features more women than men. It may not stay that way because our intention is simply to appoint the best person for the job - but we can tell you it feels like a pretty good team.
After more than 18 months in the job, we feel Defra Digital is a fantastic place to work and we're thrilled to see our dynamic, energetic delivery focussed team, going from strength to strength.
Happy International Women's Day!
Find out more about International Women's Day #BalanceforBetter