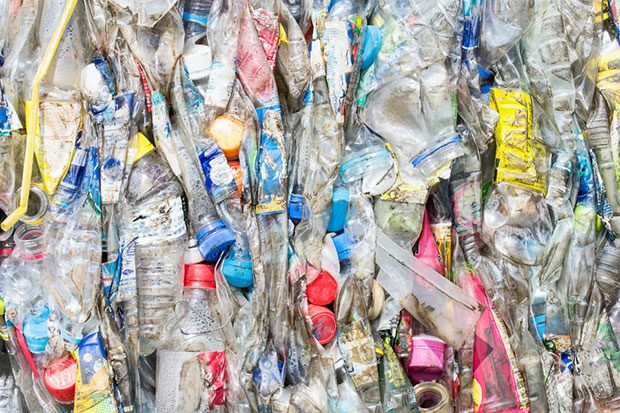 Twelve months on from our initial cross-government discovery, are we getting closer to creating innovative solutions for tracking waste we hear you ask? We are pleased to report that the answer is yes.
What happened during discovery?
Our 3 month discovery was enlightening. We started out as a small team made up of colleagues from governments and regulators across England, Northern Ireland, Scotland and Wales.
We sent out an appeal to waste producers and the waste industry, encouraging them to help us by taking part in user research, to enable us to better understand their individual and collective needs and get insight into how they currently move and track waste.
We talked to key players in the waste chain from around the UK; from large waste producers and waste management companies, to single-hand waste carriers and brokers. We went on site visits, carried out face-to-face interviews, ran workshops and developed an online survey that generated over 650 responses.
We knew that there must be a better way of tracking the movement of waste, from production to recovery or disposal, to help government and industry make faster and better decisions about waste.
What did industry leaders say?
We found that the waste industry was supportive of what we are doing and keen to help us shape the way we track waste in the future.
They were also very clear that waste companies that already have their own tracking systems, or use commercial software, will need any potential new system to talk directly to their existing systems - they won't want to do things twice.
Regulators, governments and local authorities: what were their thoughts?
We talked to local authority, regulatory and government colleagues to capture their frustrations with current systems. They highlighted the need for a rationalised, digital waste tracking solution for recording all waste movements, rather than the current system which involves a lot of data duplication and complexity.
Local authority colleagues also recognised that better waste tracking would reduce their data reporting burden.
Widening the research boundaries
At the end of the discovery phase we had an informed list of user needs, and some ideas for meeting them.
As we moved through to the alpha phase, we took those ideas and with the help of funding from the GovTech Catalyst Challenge fund, we harnessed the support of 5 small or medium-sized enterprises to explore the ideas further.
Each of the organisations: PragmatIC, Anthesis, Dsposal, Topolytics and International Synergies were given the customer personas, user stories, service design etc borne out of the discovery work, which they used to help them develop, and user test, an innovative proof of concept (POC) solution.
The feasibility projects included research into tracking waste through electronic chips and sensors, the use of blockchain, looking at an open data standard, as well as new data analytics and the use of artificial intelligence, to help users decide what to do with the waste they produce.
Running in parallel, we also conducted further user research to better understand the reporting requirements of businesses, local authorities, regulators and government. This information will help inform the functionality of a waste tracking service if and when we move to Phase 2 of the challenge.
Our early findings
In March 2019 the first phase of the 3 month GovTech Catalyst Challenge came to an end. The 5 organisations came together for a workshop in Manchester, where they each presented their proofs of concept and their project findings to the key UK partners including governments, regulators and Government Digital Service.
Some key takeaways from the challenge:
obtaining sufficient real data to test POCs was challenging and time consuming
not all of the POCs provided an end to end solution - this will need to be addressed if we move to Phase 2
there are potentially a number of viable solutions for waste tracking
there is room in the marketplace for a range of solutions from different suppliers if an open data standard is provided
waste tracking is a huge challenge, one that needs government policy changes and new legislation, not just digital solutions
Next steps
As challenge owners we are now going through all of the detailed Phase 1 project information and findings. We need to understand if any of the POCs are likely to result in a fully functioning product, given more money and time - a product or system that would impact significantly on the waste management industry and bring about major change.
If we feel that we have significant confidence in a potential expansion of the GovTech Catalyst project, we will look to open up the competition again for a second phase. If so, then potentially up to 2 of the Phase 1 projects may be selected and funded up to £500,000 each, to develop and field test a prototype waste tracking service.
Watch this space – we will reveal the outcome of our conversations soon.
Phase 1 Show and Tell (audio) presentations
In the meantime, to find out more about each of the 5 challenge projects take a look at the show and tell presentations below.
Topolytics
PragmatIC
International Synergies
Dsposal
Anthesis
If you have digital skills and would like to help solve the waste tracking problem – Defra Digital would like to hear from you as they are currently recruiting: www.defradigitaljobs.co.uk