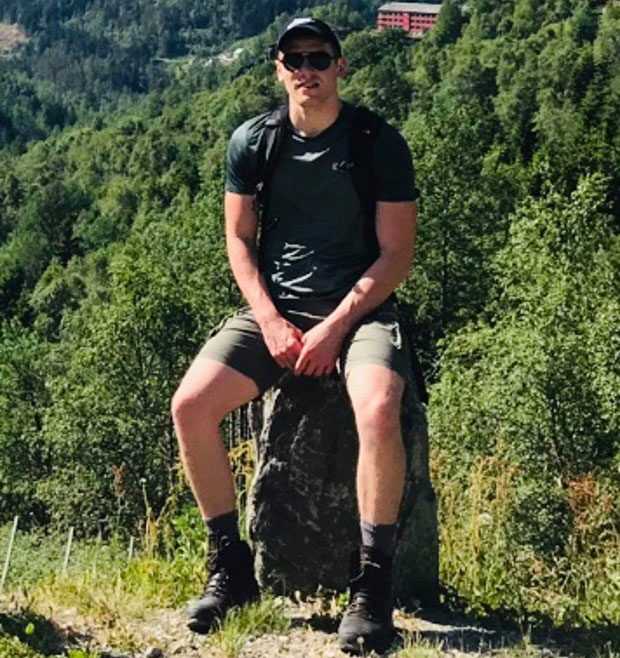 The chance of joining Defra as an apprentice Software Developer - my subject of interest, in a department my values closely align with, I knew I had to. Today 2 years later, I am a Higher Executive Officer (HEO) grade Web Developer. I feel like I'm in a great place - adding value to a fantastic team, and helping to support the protection of the environment.
So where did it all start?
I graduated with a master's degree in mechanical engineering. But in my spare time it was my passion for the great outdoors that gave me the biggest kick; much of it spent volunteering at local nature reserves.
During my degree I would always pick a project path that involved environmental protection, this mostly comprised of renewable energies. I even chose to base my third and fourth year dissertations on wind development.
I saw the apprenticeship scheme advertised with Defra. A government department which amongst other things is responsible for environmental protection, something I feel (and younger generations in general feel) strongly in favour of, and realised it was for me. So I applied and started in June 2017 as an apprentice.
Parallels with existing skills
Some might be surprised to hear that there are actually many parallels between mechanical engineering and software development. For example, both require the 'how does that work' inquisitive mind set, closely followed by the 'how can we improve it' analytical mind set.
I brought a raw problem-solving ability, and matched it with my interest in computing and importantly a drive to learn, apply and progress.
On the project learning
Initially I joined as an apprentice on the 'I want to fish' team. Since then I have worked on a remote working pilot project – sharing knowledge between teams across the country, using remote working technologies such as the relatively new and brilliant live code-share function in our integrated development environment (IDE).
This meant we could work with the ever growing NodeJS technology to construct part of a node service from the ground up; a great opportunity for those on the project that use different tech stacks.
Currently I'm working across two new additional flood teams. They are both fairly new and it's great to be in at the beginning – at the strategic stage in the project's lifecycle.
New skills in the tool box
As I've come from an engineering background I was relatively new to coding.
So far I've learnt the core language (Node JS), supporting frameworks, testing, front-end, middle-tier and back-end technologies, and more recently Geographical Information Systems - which is a vast subject but very interesting. I can honestly say my tool box of skills is much improved compared to where I started off nearly 2 years ago.
I also have the paperwork to prove it. As part of my apprenticeship I sat a Microsoft certified MTA web development exam last year. Along with another fellow apprentice from the Defra cohort, we each achieved a score of over 90% which gave us a real confidence boost.
A supportive team
I have to say that my developer team are great. The senior developers have (and continue to) help me and others progress, and are always willing to explain a concept and demonstrate it in practice.
We have agile stand-ups each morning, and a longer weekly meetings where we all discuss what we have been up to, and where we are trying to get to. This is really nice and creates a sense of community.
We also have community events where the wider team of developers from across the country meet up. These are a great opportunity to get to know the other teams better and understand what they are up to (which usually continues into the night in a pub somewhere).
For someone my age to be surrounded by so many professionals working on digital services is in itself a great opportunity. They have a wealth of knowledge and a really wide skill set.
Would I recommend it to others?
Yes! Helping to 'Safeguard our natural environment, support our world-leading food and farming industry, and sustain a thriving rural economy', alongside continued learning and training, from some of the industry's best – what is there not to like?!
I have grown as a person in the past 2 years and have no doubt this will continue in the future.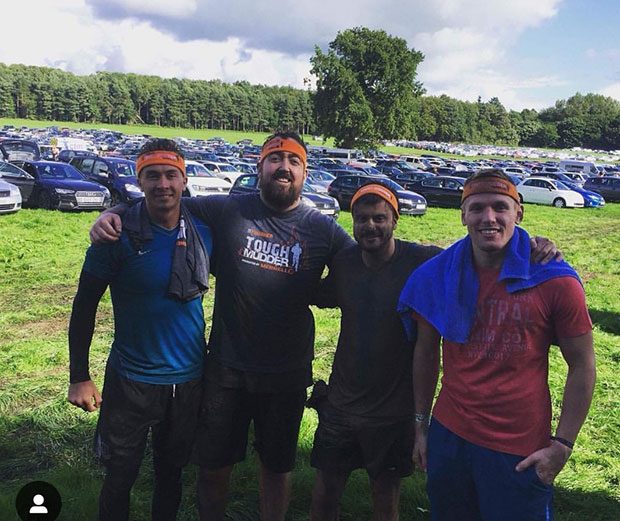 Outside of work I love my music and you'll often find me at a gig in my local city of Liverpool, but I'm happiest when I am outdoors. Whether that is running, hiking (a particular highlight being the unforgettable sights of the Norwegian Fjords), taking part in obstacle courses etc. But now I also know that every day I am in some small way also helping to preserve the natural environment that means so much to me.
If you too would like a career with Defra digital, we would like to hear from you.

Visit www.defradigitaljobs.co.uk to see the latest jobs on offer.