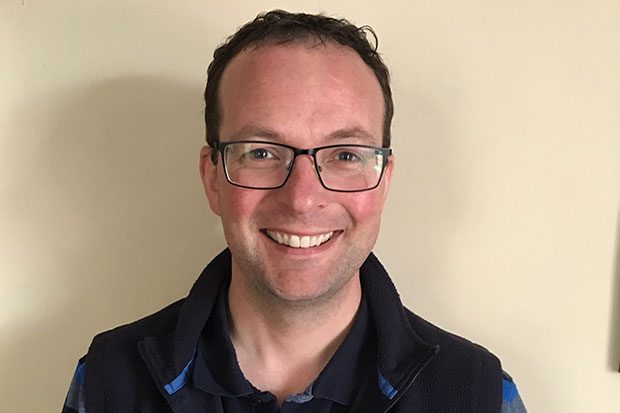 With this year's Flood and Coast 2019 Conference getting ever closer to its go live date (June 18), it's time to pull the cover off the show-stopping, new style 'Let's get digital' final day of the event.
A day packed with industry-leading speakers, flood digital technology showcases, and a live dragon's den inspired 'Pitch to prototype' finale.
As the author of the Environment Agency's first ever Flood Digital Strategy, I'm excited to be helping to shape this year's 'Let's get digital' day.
A day that celebrates and promotes the latest digital and technological innovations from across the industry. All striving to ensure that timely and accurate important flood warning and informing messages and data are available to those who need it, and in a place that is easily accessible.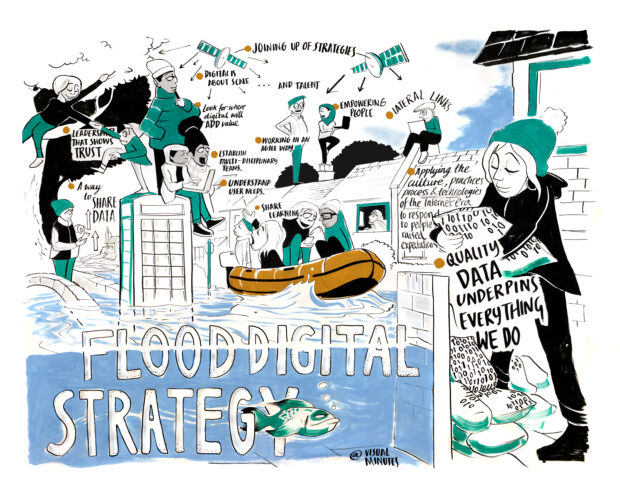 So what is the big reveal?
So as I've already hinted, this year we have mixed up the final day of the event to deliver a celebration of all things digital and technological. We will start with a star-studded plenary session packed with a who's who in the world of flood digital.
As the Environment Agency work so closely with Defra, its great news that Myra Hunt and Harriet Green, Defra's Chief Digital Officers (job share) have accepted the invitation to deliver one of the sessions. And we've also just secured Patrick Stephenson, Fujitsu's Managing Director for the public sector.
We are also developing day 3 of the conference with the support of Digital Gaps - a new start-up organisation, who work with innovative digital businesses to develop new products to support the public sector. We are hoping that this new collaboration will help spring-board positive benefits for the industry.
What is Pitch to prototype?
Continuing the theme of innovation, 'Let's get digital' is also a gauntlet that we have thrown down to stimulate creativity in the flood and coast industry. We want to encourage new thinking, and are looking to recruit a potential new partner to work with us and enhance our use of flood data.
Similar to the 'Dragon's den' concept, digital innovators are being invited to pitch a potential ground-breaking idea to our panel of expert 'Digital flood-dragons'. An idea which they believe will add value to one or more of the following 4 problem areas:
flood education
preparedness
incident management
data analysis
Before the event all entries will be evaluated, and the best 5 ideas will be invited to pitch live on day 3 of the conference to 4 Digital flood-dragons (made up of senior digital directors and innovators from the public and private sectors).
Our dragons will provide an expert assessment of them, before opening the final decision making around which entry should win, to a vote amongst conference attendees in the audience.
And here points really do mean prizes, as the winner will be the idea with the most audience votes. The winning entry will then have the opportunity to co-develop their idea with us - all original intelligence properties will remain with the idea pitcher, any end product would be commercialised in a joint partnership approach.
Everyone could be a winner
There will be another competition running on day 3 – 1 that all conference attendees could win: a digital stories QR code trail.
This competition celebrates the great work that many of our exhibiting organisations are currently doing in the digital flood field. They have each provided attendees with engaging take-away content that can be viewed after the conference.
All attendees have to do is to download the Digital flood-dragon app and then scan all of the QR codes on the relevant exhibitor stands. Delegates who collect all of the available digital stories will be entered into a draw to win an Ipad or a Kindle.
What's stopping you?
The conference has a larger digital focus this year, and 'Let's get digital' is set to be an entertaining and enlightening day. One that will help to raise awareness of and showcase the powerful ways in which digital technology is supporting the flood management industry - be that through driving efficiencies, enabling early warnings, better education, preparedness or improved incident management.
If you haven't yet booked your free tickets for the event do so quickly, as they are going like hot cakes - visit https://www.floodandcoast.com/.
If you have a fantastic prototype idea that you feel is industry-shattering, then we would love you to tell us about it with the aim of being able to pitch it to our Flood-digital dragons.
And don't forget to download the app to enter the QR competition.
If you would like to help enhance digital flood systems, come and join us.

Defra Digital is actively recruiting now: www.defradigitaljobs.co.uk