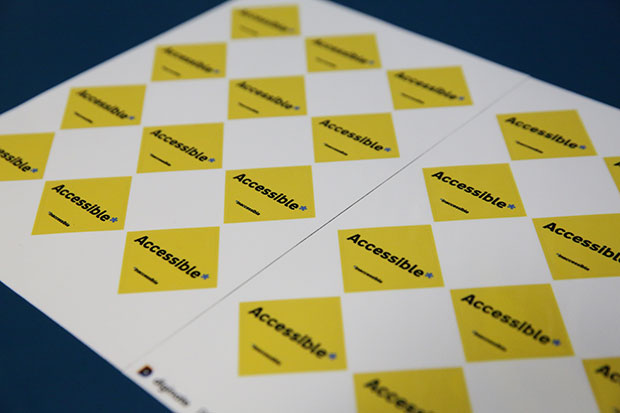 Today is Global Accessibility Awareness Day. When it comes to the web, accessibility means making online content usable by all. It's a subject close to the Defra content team's heart.
The team is working hard to bring our content in line with the web accessibility regulations, which came into force for public sector bodies on 23 September 2018. Deadlines are tight: existing websites have to comply with the regulations by 23 September this year.
Accessibility is usability
Accessibility touches many of us, including the 1 in 5 people in the UK with a long term-illness, impairment or disability. This figure includes people with:
impaired vision

motor difficulties (who may struggle using a mouse or keyboard)

cognitive impairment or learning difficulties such as dyslexia

colour blindness
Many more people have a temporary or a situational accessibility barrier, for example someone with a broken arm, someone holding a baby or someone who can't afford any more data this month. (In the first two cases, they might have difficulty using a keyboard; in the last case, life circumstances block access to information someone might need.)
When it comes to disability, some people use assistive technology to access a website. Visually impaired users might use an automated screenreader. Users with motor difficulties sometimes use voice activation technology. Many more won't use anything at all and will just try to get by.
Inaccessible web content itself disables people. We have a moral and legal duty to make sure our content enables everyone. It's just the right thing to do.
Defra's content challenge
For some public bodies, the new accessibility regulations are leading to a complete rebuild of websites to make the technical structure compliant. Within the Defra content team, we're fortunate that the content we deal with is all on the GOV.UK platform – which is fully accessible. So our focus is to make sure what we publish on GOV.UK meets the new standards.
For the team this is nevertheless a huge challenge.
We publish on GOV.UK for Defra and some of its agencies, such as the Animal and Plant Health Agency and Natural England. 
This equates to more than 11,000 pieces of content including guidance, publications and forms. We're also supporting all the other Defra group organisations in doing this work.
Over the past year we've been: 
learning more about what makes content accessible

training colleagues so that people know the rules

making sure all new content meets the standard, so we're not adding to the problem

standardising the way forward for the Defra group 
Now we're at the final hurdle of making sure our old content, published since September 2018, is accessible, as the regulations say it has to be.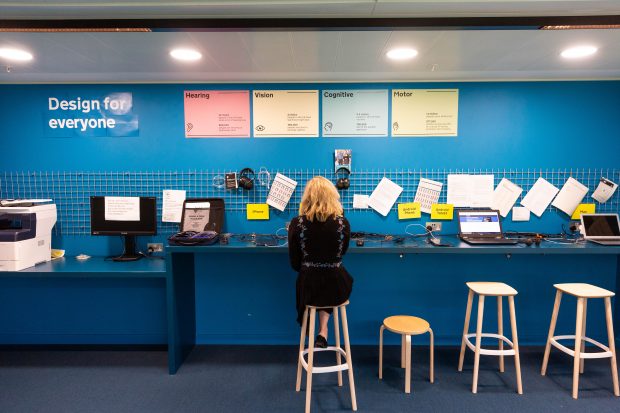 Discovering more about accessibility
We all felt we knew quite a bit about making content accessible. But a trip to the Government Digital Service (GDS) accessibility empathy lab earlier in the year helped us find out more. 
At the lab, we had a go at using our content with assistive technologies such as screen readers – this was a humbling experience that truly brought home why accessibility matters.
If you work in the public sector and haven't had a chance to visit the empathy lab yet, it's definitely worth a trip (once the coronavirus situation allows) – talk to GDS or see if another government department more locally has a lab you can try.
For everyone, GDS's user profiles and accessibility posters are useful reminders of the content barriers people face and how to produce content with their needs in mind. 
Summer of accessibility
We've held workshops and talked to people throughout Defra about how to make their content accessible from now on. We've also provided resources such as accessible document templates and an accessibility checklist. The last step is to make sure older content meets the standards.
Nindy Scott, Defra's accessible content lead, has audited all Defra documents published on GOV.UK over a certain period for accessibility. The Adobe Acrobat Accessibility checker helped, but there was no quick way to do this. At the risk of losing her sanity, Nindy went through each document checking each one for accessibility fails, such as poor colour contrast, missing alt text ('alternative text', used by screenreading software) and complex tables.
Thanks to Nindy's hard work we now have a definitive list of documents and a clear plan on how to improve things. The audit told us that Defra group has more than 900 documents to fix before 23 September this year.
Over the summer the content leads from each of the Defra organisations will be busy making those changes on GOV.UK. They'll be:
converting PDF documents (an older electronic format) into HTML (a computer language that has accessibility 'baked in')

withdrawing older content and linking to the National Archives, so people can still find the information

making simple fixes to PDF documents and rebuilding more complex ones
The future is accessible
We're on schedule to meet the September deadline set by the law. It won't all be plain sailing  – there are still issues we need to resolve, such as how we tackle forms. And we need to continue to work with other groups throughout Defra to raise awareness of accessibility as the 'new normal' when it comes to web content.
We're doing this accessibility work now because the law says we must. But it's certainly work that should be done. No one should struggle to access government content. Everyone should be on equal footing. 
By improving access to content for some, we're improving access for everyone.  
We'd love to hear how other content teams are getting on. Feel free to comment on this blog or contact us: contentteam@defra.gov.uk.