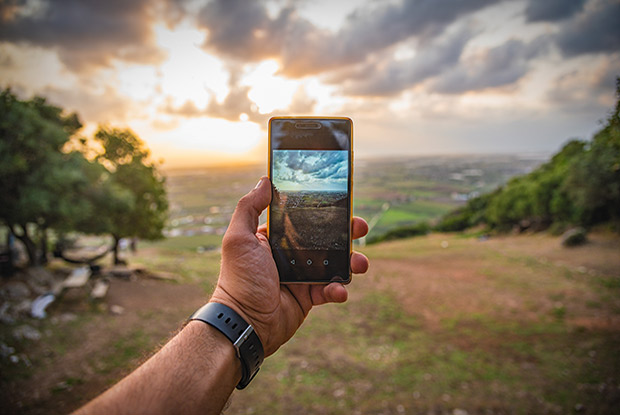 Sustainable and green ICT is an area Defra has managed across government departments for over a decade. We chair a cross-government group (Sustainable Technology Advice and Reporting - STAR) which includes 80 members from various government department's agencies and bodies, academia, professional and tech bodies, and charities.
During this period the topic has varied in prominence. In recent years ICT and digital services have largely been considered getting 'greener by default' as we adopt new technology and services that are smaller, lighter and more energy efficient.
Our annual report showed a decrease in the carbon footprint but the truth behind these figures is that our footprint and impact have been offshored to our suppliers and service providers.
We addressed this in the 2018 strategy by widening our footprint reporting to include scope 3 (the services we consume) . I am pleased that many providers have joined us on this journey and are now sharing service specific carbon data for the first time. This is something we are leading on globally.
With the fourth industrial revolution (4IR) will come an increasing use of ICT devices and data which could easily lead to increased waste, energy use and rare earth element mining required to build and maintain these services. The 4IR also brings new advances such as Artificial Intelligence (AI), blockchain and Internet of Things (IOT) which have been touted as providing a huge carbon benefit. So how can we ensure that government is delivering ICT for the greater good.
For all these reasons and more we are proud to announce the publication of the Greening government: ICT and digital services strategy 2020 to 2025 .
This is how it works.
1. We've set clear targets and KPIs
Relating to our key sustainability objectives and commitments across government.
For Net Zero by 2050 (or earlier)
Reduce greenhouse gas emissions towards net zero immediately for new suppliers and services of digital and ICT using science-based targets.
existing suppliers working with government to meet legally binding, or existing and emerging departmental targets
use technology and digital first as the key policy driver to reduce travel, energy and waste
For the resources and waste strategy (circular economy) and the 25 year environment plan (YEP)
From 2020 baseline reduce the amount of ICT waste going to landfill to 0%:
continue to improve our waste management by reducing the overall amount of waste generated and increasing the proportion which is reused and recycled
a yearly increase in the procurement of remanufactured ICT devices in £/volume
For the modern slavery commitments and wider social value pillar obligations
Continue to buy more sustainable and efficient products and services with the aim of achieving the best long-term, overall value for money for society.to achieve:
100% traceability of ICT at end of life (mapping)
carbon and ecological footprint of the services we are consuming
100% compliance with: the Social Value Framework and the Modern Slavery Assessment Tool
2. We are increasing accountability and visibility
To ensure this strategy doesn't become shelf ware we have included the principles within the update of the greening government commitments, and the annual reports and accounting process.
In addition, all ICT and digital projects and programmes subject to the spend controls process will be obligated to include sustainable ICT, as part of an updated Technology Code of Conduct measured in order to progress with the Government Digital Service (GDS).
In terms of policy, ownership is spread across government. For example, the following departments are responsible for different areas:
To allow departments to meet these wider targets balanced against their own policy objectives, we promote flexibility through the production of Chief Digital Information Officer (CDIO) signed strategy statements. Each department will commit to actions and measured aligned to the strategy and will report on progress through the annual reporting run by the STAR. Furthermore, the data will be made public and open.
3. We are building partnerships and expertise across government
We can only achieve these goals through partnership and collaboration with our main and SME suppliers and teams across government. The STAR will continue to support all government departments as well as the wider public sector on the delivery of this strategy.
Feel free to contact us, for help, advice, guidance, tools and templates as well as world class expertise on sustainable ICT.
Defra are proud to lead this work. With our colleagues across government we have promoted the topic from a 'nice to have' activity to one that is central to all government ICT and digital services delivery. In doing so we can help ensure we remove waste from the system, lower our overall carbon and ecological footprint and help meet our critical sustainability commitments so that ICT can be part of the solution and not the problem.