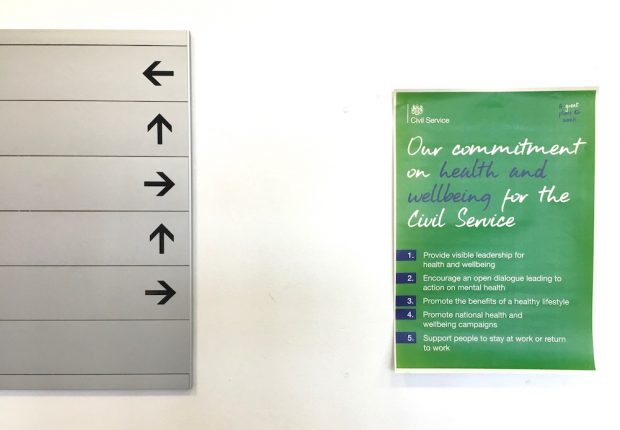 Hands up: who feels like they've got a lot on these days? Some days I'm so busy that I feel like I don't have time to breathe, let alone pause between meetings to gather my thoughts and think ahead.
Part of me loves the adrenaline high. It feels like I've got the sun on my face, the wind at my back and I'm riding on the crest of the waves. But then something will happen and, from one minute to the next, I'll find myself knocked off my proverbial surfboard and struggling to get my head above water again.
There's a thin line between thriving, and just trying to survive. This is something we explored when my leadership team got together for a half-day 'thinking time' session a couple of weeks ago.
The session almost didn't happen. Feeling beyond busy, and knowing my team was feeling the same, I looked at my diary and thought we could all do with having the time back. But another part of me knew that what we really needed was time to talk about mental health and personal wellbeing.
So we went ahead, and we talked. We talked about our people; what we needed from them and what they needed from us. Some of us shed a few tears, and then shared a few hugs.
It feels weird to be saying this publicly, but I think it's important to do so. Whilst the workload hadn't reduced, after the meeting I think many of us felt better for having pressed pause (even if only for a little bit) to share how we were feeling and how we could better support each other. It was good for us, as a team. Maybe something similar could be good for you and your team too.
I won't sugar coat it: there's a lot going on at the moment. Political changes. Organisational changes. People changes. Change has become the new business as usual. That's why we're working to become an organisation that is better equipped to respond and adapt to change.
With no end in sight, we must all learn to ride the crest of the waves, which seem to come higher and faster with every day. For me, this means remembering that I'm not the only one out on the water. I've got colleagues to look out for and colleagues who will - if I call out for help - also look out for me.
(I wrote this thinking that I'd only publish it internally. But when I shared it with colleagues, they encouraged me to share it more widely, because they said it would resonate with people outside Defra as well as inside it.)