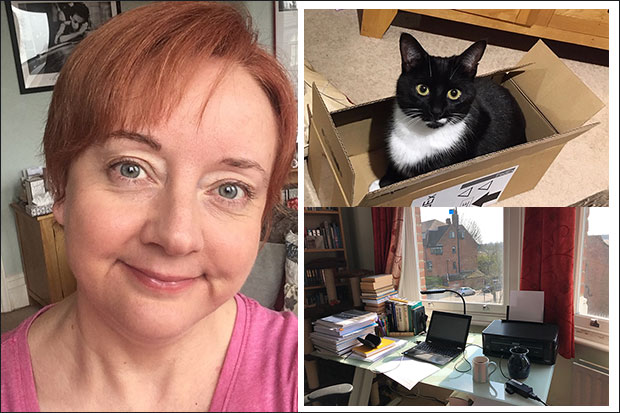 I first heard about coronavirus (COVID-19) in January, when it seemed like a distant threat. My parents travelled to Australia, and we were more worried about bush fires than about illness. In February it crept closer, as we started to hear about cases in Europe. In early March, my friend in Italy wrote about how her life was slowly shutting down.
It was fast and frightening – but it wasn't here yet. I carried on as normal shopping, going to the gym, seeing friends.
Dealing with the symptoms
On 10 March, I even met up with friends in a pub and we joked that this might be the last time we'd see each other for months. The following morning, I woke up with coronavirus symptoms.
It started with a fever and a sore throat. It could have been any mild virus. It developed into a dry cough, and I started to feel like I couldn't get enough air into my lungs. I decided to self-isolate, and I'm glad I did: within 24 hours the NHS guidance stated that anyone with symptoms must self-isolate.
Over the next 48 hours, my cough got worse. I needed to use my asthma inhaler for the first time in years. I tried to carry on working, but I had to take two afternoons off to sleep. I was so tired I couldn't keep my eyes open.
On 19 March my seven-day quarantine period was over and for 24 hours everything felt almost normal. But on Friday 20th, restaurants and pubs began to close, and by 23 Monday, the UK was in lockdown.
Working from home is different now
As a content designer for Defra, I plan, write and manage GOV.UK content. I'm working with Environment Agency experts on a large guidance document about how to assess risks of flooding and coastal erosion. I've been working from home for about two years and have learned that it's important to have a consistent routine and regular contact with other people. That need has become even more important in recent weeks.
Most of the time I love being alone – or with my cat, Zelda (after Zelda Fitzgerald). I write fiction – see www.emmaflint.com – which needs to be done alone. The other things I enjoy doing – reading, crosswords, even swimming – are all things that, for me at least, require concentration and therefore solitude. Three months ago, I'd have assumed I would cope well with self-isolation. Instead, I find myself craving human contact. I count down the minutes until a scheduled Zoom call with a friend. I get twitchy until I've been out for my daily walk. I miss hugging people, and being able to sit next to a friend in a café.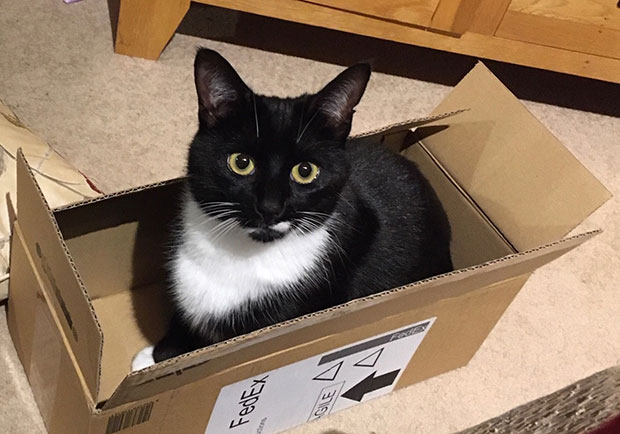 Work keeps me sane
Work has been a blessing. I'm conscious of how lucky I am to be able to earn money from home; and that I've got something normal to do for eight hours a day. I've offered to do extra hours– to cover for content designers who fall ill, who have new caring responsibilities, or who have been reallocated to work on content specifically relating to COVID-19.
It's become increasingly apparent that clear and accurate content is vital. GOV.UK pages are shared over and over again on social media as people try to stay up to date with the latest guidance.
My 9-5 routine hasn't changed, but my team at Defra and the EA are now all working from home. Work calls are different. We check how each other is feeling, how home-schooling is going – there's a social element.
Social media has become a lifeline. I've found a community on Twitter who have provided information, support and distraction, and I've developed close online friendships. I've scheduled regular catch-ups with people on Zoom. Some of my friends have never used it, so I used my skills to write a basic user guide.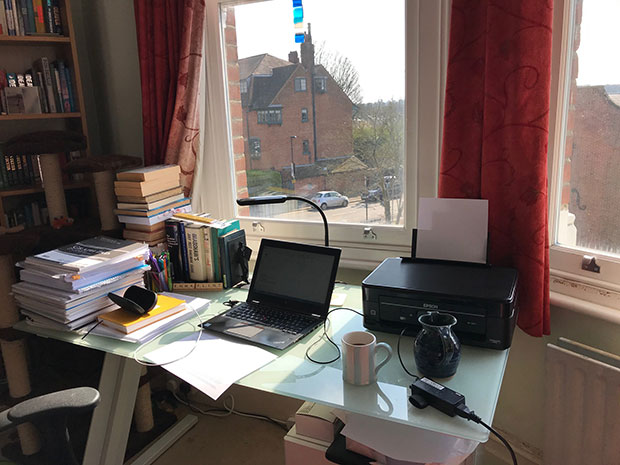 The future
Based on what's happened in China, I hope much of life will be back to normal by late summer: schools reopening, people back in their workplace. But I don't believe life will ever be the same again. Everyone will know someone who lost their job or their business – or their life. It will take time for some very ordinary things to feel normal again: meeting a friend for a coffee; kissing someone hello; even shaking hands. It will take a long time for the NHS to catch up, and the global economic fallout will be devastating. I also think our social and cultural landscape will be very different. No filming can be done until the virus is under control, no books printed, no songs recorded or plays rehearsed.
But I also hope and believe that some things will change for the better. I hope we'll appreciate frontline NHS staff more. I hope that freelancers and contractors will have more financial protection against illness and unemployment. I hope we'll see more kindness generally and a willingness to adapt and offer help. How long that lasts will be up to us.
Visit GOV.UK to keep up-to-date with the latest advice on coronavirus.