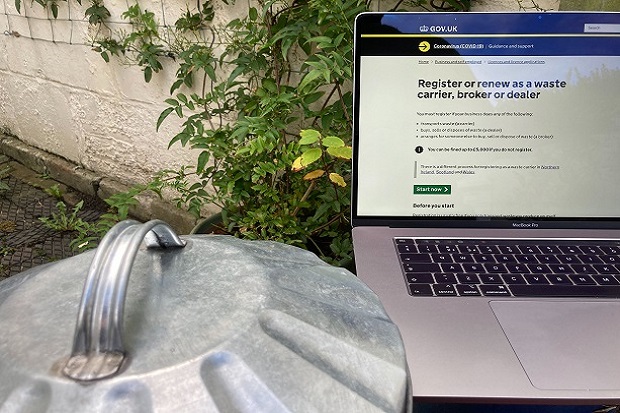 We recently upgraded the "Register as a waste carrier" service so that anyone who carries waste in England can now register without setting up an account and can renew their registration via an automated email reminder.
Doing a major upgrade during COVID-19, while the Environment Agency's call centre was at reduced capacity, was a challenge. But so far, the number of people renewing online has doubled and the call centre is reporting that it's taking them less time to process calls.
Why this was needed
Waste Carriers was Defra's first digital project and one of the 25 GOV.UK "exemplar" projects. Although we've had over 330,000 registrations since April 2014, this was always a first iteration and it was starting to show its age. In particular:
users often couldn't register because they needed to sign up for an account but weren't aware they also needed to confirm their email address
users would phone the Environment Agency to renew, because they couldn't access the details they registered with three years previously
users might not know when they needed to renew
the code itself was buggy and not written to modern standards, with some accessibility issues as a result
As our colleague Emi Carmichael wrote in April we introduced online renewals for Waste Exemptions with great results. On Waste Carriers we had the added complication that everyone registering had signed up to an account.
Our user research told us we could remove the need for an account with minimal impact to our users and our call centre. Doing this came with a huge upside - no passwords to remember, and users could just click a link in an automated email to renew instead.
Adapting to COVID-19
With COVID-19, the Environment Agency was unable to take payments over the phone, which made it even more important for us to help people renew themselves where possible.
We addressed this by:
temporarily allowing people a longer grace period to renew and reflecting this grace period in the public register
updating our future letters template to ask people to renew online where possible
allowing the Environment Agency to send a link to people needing to renew
Before we started sending out hundreds of renewal reminders by email each week, we were worried that this would overwhelm the Environment Agency's call centre. In fact, the number of calls has stayed roughly the same, yet the staff can deal with them much more smoothly.
Our technology allowed us to immediately continue all our work from home. Our code is open-source and stored online. We aren't tied to a corporate network for much of our work, so we can choose tools that help us collaborate quickly.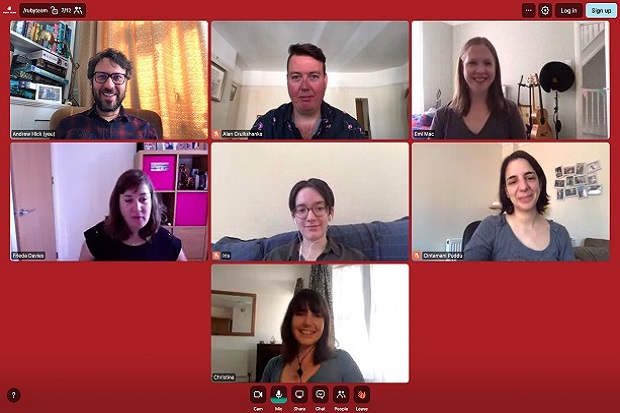 Users. Users. Users.
Digital ways of working might seem scary to some but it all boils down to common sense and putting users first. It's nice to know that we can make a difference as a small, mainly introverted team quietly working to remove barriers for users.
We're still reviewing feedback and the service is never truly "complete". But we've been able to keep the wheels on - and even upgrade the engine - during challenging times.
As long as we keep focussing on our users, keeping things simple and iterating to improve things, we'll probably be OK.
Changing times and a changing team
We started as a team of ten people, based in Bristol. But in recent times this has shrunk due to shifting priorities, and now there are two of us left to take all the credit.
At our peak we were a mixture of people doing user-centred design, writing code, and managing the team, product and service - often helping each other out across disciplines. It was important to look after our wellbeing during COVID-19 and we made sure to look out for each other. Taking regular breaks away from the screen helped us focus. We also made time for a post-work quiz, a discussion on the best video game soundtrack to accompany coding (it was Undertale) and at least one wig.
Many thanks to Alan, Christina, Cinti, Emi, Emily, Frieda, Martin, Rose and Vicki for all their dedication and expertise throughout this big step - they've been a wonderful team!