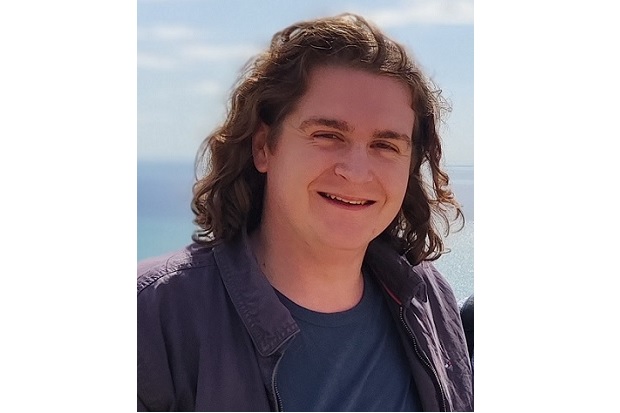 Toby Squire, a user researcher working on plant exports, talks about his work as a diversity and inclusion lead within Defra's Fast Stream network and his role building a mentor network for summer interns.
The Summer Diversity Internship Programme (SDIP) offers people from diverse backgrounds the opportunity to see what a career in the Civil Service is like. It puts talented undergraduates and graduates on a work placement in a government department, for six weeks during the summer break.
Over 80 SDIP interns who have a disability, or are from ethnic minority, socially or economically disadvantaged backgrounds, joined Defra for a placement this summer.
Five of those interns were placed with us as part of the Digital Data and Technology (DDaT) internship, which provides candidates from a science, technology, engineering, or maths discipline with a work placement in a related role, such as project delivery, data analysis or software development. We also have a small number of additional interns placed in our digital, data and technology function from the general SDIP cohort.
Mentors come from across all functions in Defra and our Arm's Length Bodies (ALBs), ranging from fast streamers in their first year in the Civil Service, to Deputy Director level!
Matching mentees with mentors
Using the feedback from what was a smaller scale mentoring programme last year, I took the lead on ensuring that every SDIP intern was assigned a mentor within Defra.
The mentor role is distinct from task management, or the line management role, although it does give an opportunity for mentors to develop skills in those areas. Mentors meet regularly with their mentee, not just to be a friendly contact outside of their work area, but with clear goals in mind depending on each intern's needs.
For example, mentors support interns by coaching, discussing challenges in their placement, checking up on their wellbeing and signposting, helping develop their network, advising on skills development or career plan, and more.
Planning for the mentoring programme started in January, with the main recruitment push taking place during March and April. Some interns started their placements at Defra in June, while others have been joining throughout July and August.
Internships are taking place at Defra offices nationwide, as well as with some of our ALBs. Some mentors have been able to meet in person with their interns, while others are connecting via Microsoft Teams.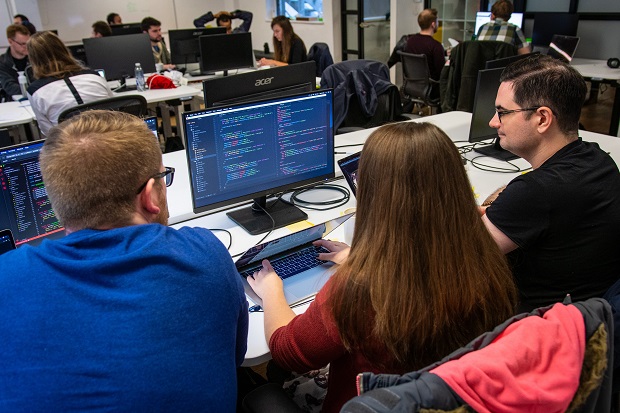 Business benefits: why this works for Defra
There are a huge number of benefits to the mentoring programme, for Defra and for the SDIP interns.
For the mentor:
they gain a sense of satisfaction and achievement in watching your mentee develop
it challenges their knowledge, skills, and ideas
it's an opportunity to use and develop their own interpersonal skills
they get a chance to look at things from a new perspective, outside of their work area.
For the mentee:
it provides access to a sounding board, in a safe and confidential environment, to ask questions and seek impartial, objective advice
it can improve their self-confidence
it helps them to think about their wider career aspirations
it gives them a broader view of the Civil Service and opportunities available
Broadening our talent pool
Mentoring the SDIP interns is an effective way of contributing to the diversity and inclusiveness of the Civil Service by making their time at Defra a positive experience. Each intern is eligible for the scheme because they have a disability, or are from an ethnic minority, socially, or economically disadvantaged, background.
As someone with a disability myself, I know about the impact a targeted internship programme like SDIP can have. While on a summer break at university, I took part in an internship aimed at students with disabilities. It gave me a great deal of confidence that I could succeed in the workplace, as well as a community of fellow interns for support along the way. I am excited for SDIP to similarly kick-start the careers of our talented interns.
Anything we can do to show them the opportunities within Defra and the wider Civil Service will pay off massively for the organisation if these driven, and diverse individuals are encouraged to consider joining us for the start of their career journey.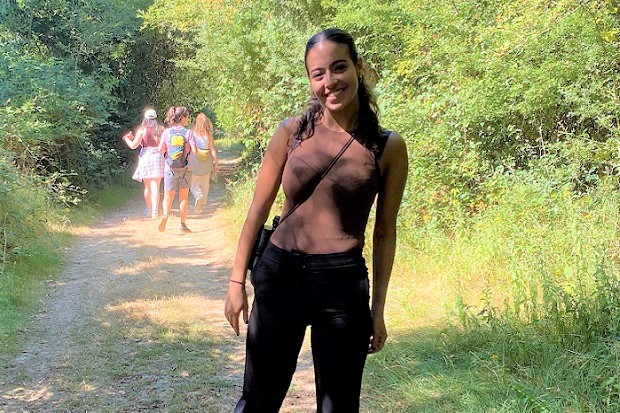 My six steps for running a successful mentoring programme
Plan. Using insight from last year's report on the support offered to interns gave us the confidence to plan a more expansive programme for 2022. We liaised with different stakeholders, including Defra HR colleagues and the Cabinet Office, to get the information we needed, and we wrote and agreed a Terms of Reference to ensure that responsibilities were clear and reduce the confusion and duplication of work that had occurred in the past.
Recruit. Finding enough mentors to ensure that each intern could be offered the right support was key. I used informal networks, existing comms channels and even word of mouth to trawl for volunteers. Making the advert concise and persuasive resulted in strong engagement. And we made it easy for them to sign up by using a link to a Microsoft Form rather than asking for an email response, which had the added benefit of allowing easy access to an email list of interested mentors.
Train. Here, there was no need to re-invent the wheel. The best training is often what is already out there. Defra benefits from an existing mentoring network and resources. Similarly, the Cabinet Office shared detailed information about the SDIP scheme and some tips for a productive mentoring relationship through their channels. With liberal signposting and a standing offer to get in contact with any further questions, I was confident in the prospective mentors' ability to support the interns.
Match. Equipped with a list of interns from Defra HR and a list of willing mentors from recruitment, the next stage was to assign a mentor for each intern. Here the simplest solution was the most effective, with a random assignment both removing any bias, and enabling the interns to benefit from exposure to different functions and roles within Defra. I then used one of the lesser-known Microsoft apps – Power Automate – to complete the process of connecting each mentee up with their mentor. Using this method, rather than a mail merge, allowed for a personalised subject line using each mentor's name to draw their attention and motivate them to act in a way a generic email might not.
Problem-solve. This was the most time-consuming part of the process, and one I didn't account enough for! As with any programme of this scale, there were plenty of niggles that needed solving on an ad-hoc basis as mentors became unavailable, intern start dates got delayed, questions needed answering, and lots more. The key, wherever there was friction, was to keep focused on the main goal – providing the SDIP interns with an exceptional mentor. In general, though, the buy-in from mentors and interns was fantastic and most issues could be delegated to the mentors or interns themselves to resolve.
Reflect. This was important, not just for my own development, but for the development of the mentoring programme as I pass it on to next year. In addition to recording successes and stumbles along the way, a survey is planned to capture insights from mentor and interns that can be used to improve Defra's mentoring offer in the future.
Toby Squire is a user researcher working on the Plant Exports programme, and a first year Digital, Data, Technology and Cyber Fast Streamer.
The Summer Diversity Internship Programme (SDIP) offers people from diverse backgrounds the opportunity to see what a career in the Civil Service is like.
International Youth Day 2022 aims to amplify the message that action is needed across all generations to achieve the Sustainable Development Goals (SDGs) and leave no one behind. It will also raise awareness on certain barriers to intergenerational solidarity, notably ageism, which impacts young and old persons, while having detrimental effects on society as a whole.