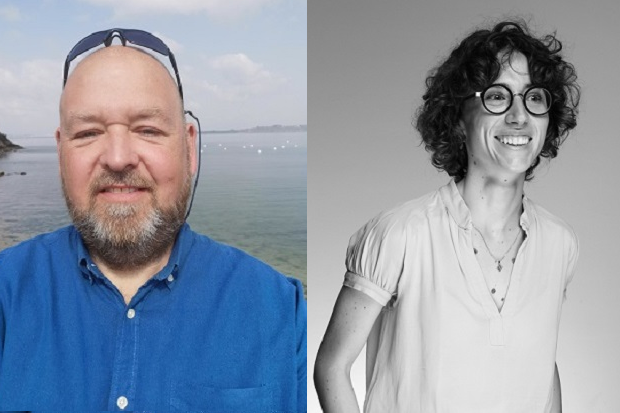 The 'Apply for plant export certificates and inspections' service has been in Public Beta since August 2021. Neil Johnson and Juliette Fournier from our Major Projects and Digital Delivery team explain how user research has been instrumental in enabling exporters applying for certificates and more to move plant goods abroad (e.g., house plants, seeds, fruits, vegetables, etc.).
When you export regulated plants and plant products from Great Britain and Northern Ireland to other countries, you need to carry out a series of checks, including whether you need a phytosanitary certificate and/or whether your products require any laboratory tests to ensure they are free of pests or disease.
We wrote last year about how our Plant Health Export Service (PHES) was originally scoped to focus solely on the end-to-end journey for getting a phytosanitary certificate, and how we wanted to fully understand user needs to ensure that the new service provides a solution for the complexities of the wider plant export process.
Since then, we've learned a great deal, due in large part to the user insights that we've gained. Our service team has taken a user-centred approach to designing the service, carrying out continuous user research to ensure that the service meets the needs of its users. This has allowed us to expand the service to allow for producers and exporters to apply for a Horticultural Marketing Inspectorate Certificate of Conformity alongside a phytosanitary certificate where required.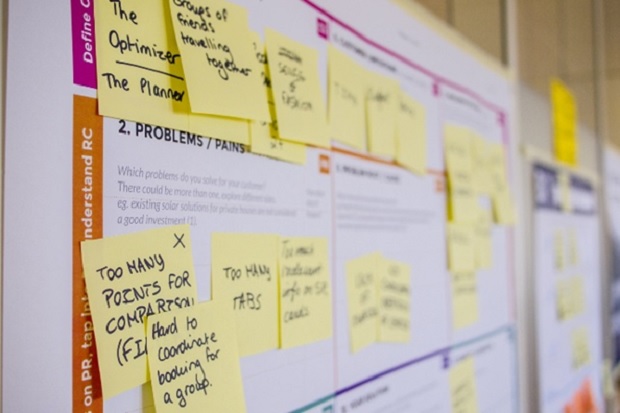 A key part of this process has been to share our research findings with a view to helping the broader service team and business leaders understand and empathise with users. This enables the whole team to make informed design decisions.
Five steps to success
We've identified five ways you might communicate insights from user research more effectively, whilst also building empathy across your team:
Headlines. Broadcasting the key findings shortly after the user research session is particularly helpful when reporting back on insights which lead to immediate action. For instance, a usability session, where the team is testing a specific feature.
Collaborative synthesis. Setting up a session with your team to identify key themes or actionable insights at the end of a research round is an efficient way to keep your team involved with the user research findings and avoid surprises.
Playback presentations. A show and tell presentation or a one-page summary can provide a high-level overview of the research findings to key stakeholders and other teams who may have an interest in the research outcomes. When doing a presentation, adding audio snippets, marked up screenshots or photos can help the audience relate to the findings. If you are providing voice snippets it can be helpful to timestamp notes during the session so you can go directly to this section and clip relevant sections. Consider doing this when you have a notetaker with you as otherwise it can be time-consuming in a live session.
Logging decisions. Traceability is always important, particularly when you are working in an agile team and at pace. Updating user needs, personas, and other artefacts, as well as logging design decisions in an easy to access format, is helpful for assessments, project onboarding and generally ensuring important information is recorded. This is also helpful for business analysts as they write up user stories from source to delivery.
Observation. The previous recommendations come after a research session, but the first place where insights can be communicated is directly from the participants in a session. Inviting your team to join as observers is the most efficient way to bring to life research findings and build empathy with users.

Other things to watch out for
Consider the research holistically, end to end. Avoid letting one research session carry more weight than others. This is particularly important when your teammates may only join some of the sessions, as they may be tempted to focus on what they have heard first-hand.
Always be mindful of data protection and safeguarding. Participant information should always remain confidential, and sensitive data not shared outside of what has been outlined in the consent sheets.
This is especially important if you are adding audio snippets of research sessions. You can easily modify your participants' voices on iMovie.  Remember to also check every screen for usability test recording; even if you crop out the video of the participant, they can still enter personal information on the screen.
Neil Johnson is a Programme Delivery Manager in Defra's Major Projects and Digital Delivery team. Juliette Fournier is a User Researcher on the Plant Health Export Service team.
The 'Apply for plant export certificates and inspections' service enables producers to apply for licences and phytosanitary certificates to export plants and plant products.