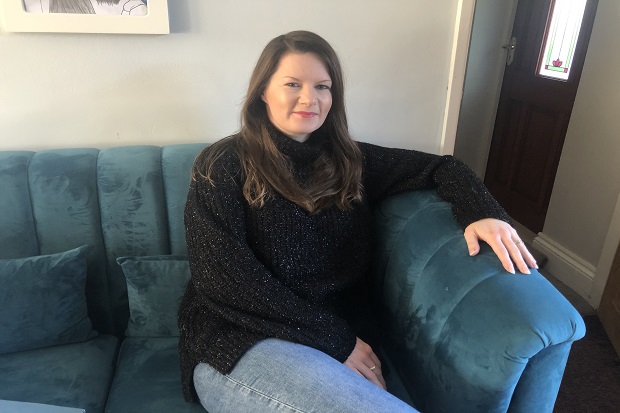 In my view, kindness has never been more needed than it is now. We're all experiencing challenges that we've probably never faced before, and we need to look after each other and ourselves. It doesn't have to be much. As Captain Sir Tom Moore said, something as little as a smile can make a huge difference.
I found the first lockdown hard, trying to balance priorities. I tried to be good at everything – parent, wife, teacher, employee – and it just wasn't possible. Over recent months, though, I've recognised that I can't do everything and have been trying to make a few adjustments, including taking time for myself.
I've taken up some hobbies, such as running, which is something I never thought I'd do. I started with the 'Couch to 5k' challenge, and it just went from there. I've also taken up piano again - I hadn't played since I was about 13. We bought a piano and my husband and son are learning now too.
This whole experience has helped me really appreciate  family and friends and I've reflected a lot. Not being able to see family, the kids not being able to hug their grandparents – all of that has been hard, even though with technology it has meant we have been able to stay connected, albeit online.
Acts of kindness are even more relevant and important right now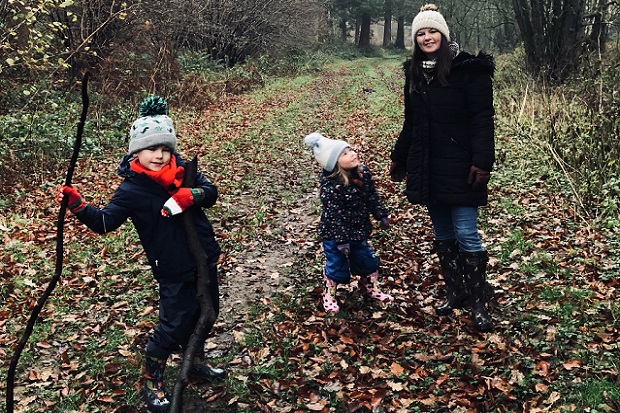 Like many others, as a family we've got out and walked more during this period. As we're visiting the same places every day, it's getting harder to persuade the kids to go out though. On a recent walk in the woods, I was sad to see a lot of litter lying around.
I happened to be at the shops one day and saw that they had litter pickers for sale. So, I bought a few and took them home. My 5-year-old son asked me what they were. I explained and suddenly he got quite excited and was keen to get out walking! Soon our daily walk had a different purpose. We were collecting rubbish, and we were really enjoying it.
I've never really understood why people don't put their litter in the bin or take it home with them. Clearly the rubbish that we were encountering was bothering other people too. As we were going about collecting rubbish, we had people thanking us for what we were doing. Getting that human connection and appreciation was a lovely extra bonus.
Sometimes it's the unexpected things that make a big difference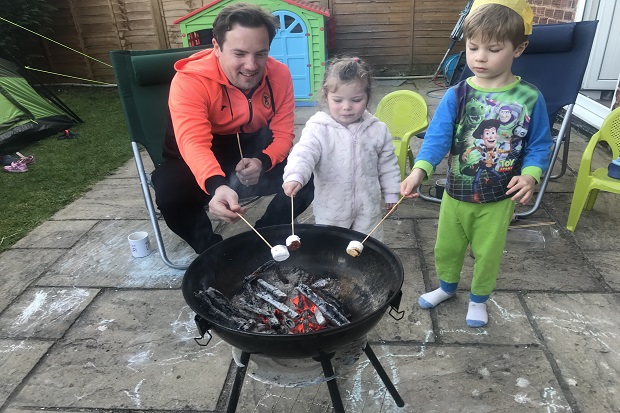 One weekend last summer we decided to camp in the garden. We had a lovely campfire going and we were thinking how nice it would be to have some marshmallows. Our neighbour must have overheard the conversation because next thing we knew they popped up over the fence and said 'here you go, here's some marshmallows'.
Even better than that though. My son has allergies, so he needed egg-free ones. Suddenly some vegan marshmallows also appeared from next door. How amazing a random act of kindness is that!
Kindness is everywhere
I only joined Defra a year ago and shortly after I started, we went into lockdown. Originally, I was assigned to support the Future Farming and Countryside Programme, working on the guidance for the new Environmental Land Management scheme, trying to make that guidance as clear as possible. I then moved onto the sustainable farming incentive service and more recently I've been working on the guidance to help people understand what was changing after the UK's transition out of the European Union.
Working at Defra offers you lots of opportunities. Having previously worked in a relatively small organisation, the Human Fertilisation and Embryology Authority, coming to a big department like Defra was a change.  I've enjoyed working on different projects and taking up chances to upskill , for example developing my HTML and prototyping skills.
We have an active content design community of practice, with lots of open conversations, and a very busy Slack channel where we discuss ideas and support each other. My manager is very open too, and often asks how we all are and whether we need any help with anything. That means a lot.
My brother recently bought me the book 'The Boy, the Mole, the Fox and the Horse' which is full of wisdom, including "Being kind to yourself is one of the greatest kindnesses".  Often, as a mum, I put my kids first, but lockdown has made me realise that having time to myself doesn't mean I'm selfish, it actually makes me a better mum.
I've recently started reading books again, sometimes when the kids watch television, and it makes me feel like I've had some alone time even though I've been sat right next to them. I've also started meditating using the Headspace app. As the book also says "We often wait for kindness... but being kind to yourself can start now".
A random act of kindness goes a long way
National Random Acts of Kindness Day is celebrated by individuals, groups and organisations, to encourage acts of kindness. It doesn't have to be limited to one day though - an act of kindness can happen anytime!