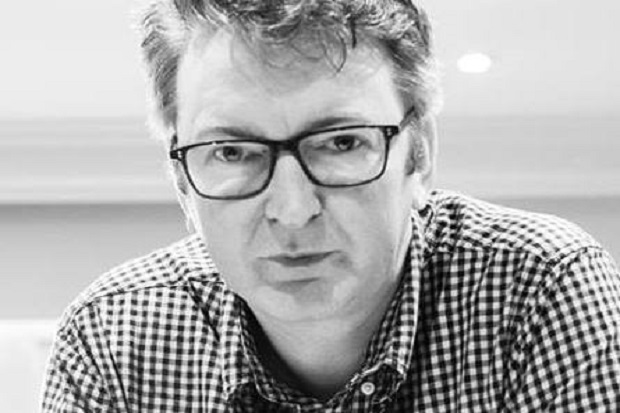 I'm a third year Digital Data and Technology (DDaT) Fast Streamer working in Defra's Digital Automation Robotics Centre of Excellence, or the catchily titled "DRACoE" for short. I know it sounds like a Bond villain, but it's been a new challenge for me as I wanted to learn all about Robotic Automation. Due to Covid, I'm doing a double posting here in Defra – two consecutive six-month assignments, as opposed to one.
Taking a roundabout route
My career has been what you might call unconventional, maybe even unorthodox. I began as a print journalist and then moved into TV, where I ended up directing and producing 'Tonight with Trevor McDonald'. I've also directed Coronation Street and Emmerdale. In between TV and joining the Civil Service, I spent a few years as a professional gambler trading the FX markets. No prizes for guessing how that went, given that I'm currently writing this blog!
I joined the fast stream because my girlfriend was hounding me to get out of telly and get a "proper job" – short term contracts and the uncertainty of when your next gig was going to appear were issues I wrestled with for nearly 20 years.
As an outsider all the Civil Service job ads looked incredibly difficult to apply for. What was a strength and a behaviour? I'd never been asked that before. Anyway, the Fast Stream application had five simple questions and I applied just so I could tell her I'd sent an application off. The application process then got a lot more difficult! Never thought I'd get in, but here I am, and very proud of the fact I'm part of it.
Hasta la vista…..
Robotics is a really exciting area. I know you're now thinking of R2D2, or Arnie strutting his "Hasta la Vista" stuff in the Terminator, but it's not those type of robots. We're talking about software robots.
What's a software robot I hear you say? Let's say you've got a process which involves lots of repetitive manual tasks, which aren't that interesting to do and error prone. Maybe it's a licensing issue, where details need to be taken from an email, keyed into a form, stored on a database and then a licence is emailed out. Lots of manual stuff going on there with bits of software that don't talk to one another.
So, what you can do is build a software "robot" which operates all that software like a person does, so the process becomes automated. And you can slash the time it takes someone in the back office to do something like issue permits and licences from hours down to minutes, freeing them up to get on with something more interesting.
I was absolutely gobsmacked when, after weeks of slaving away, toiling over the keyboard and debugging code, I finally gave my first robot show and tell presentation and the thing actually worked, flawlessly. The sense of accomplishment, at learning something new which was highly technical, despite coming from quite an arty background, was immense.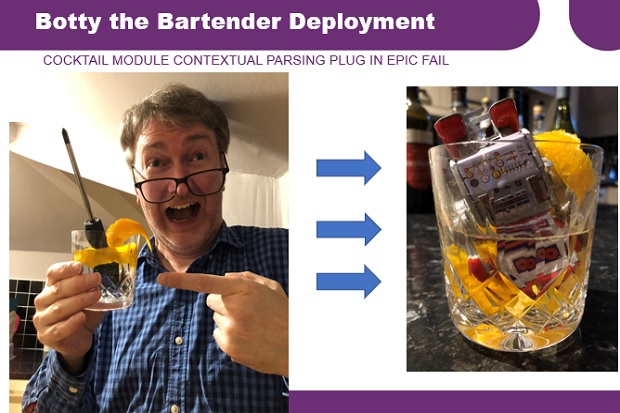 Living through unusual times
In many ways the biggest challenge since I've been at Defra has been having to force myself to get dressed, and not do each day in my pyjamas. I know 'half and half' was in vogue a few months back, but it just got too risky trying to remember not to stand up when meeting people face to face, on camera - top half done up for work, below the waist slightly less so.
My experience in Defra, because of Covid and lockdown, has been surreal, in a word. I've worked with some lovely people here though, and there's a great sense of achievement when you get the job done.
Learning for the future
I've learned an awful lot on the Fast Stream too, far too much to go into here. I feel very proud of everything I've achieved in each of my postings so far (Home Office, HMRC, BEIS, Defra). I really do think I am helping to make things a little better for people in some small way – it's a feeling I never had in telly; my career was always quite self-focused.
I now feel I could be parachuted into any situation and I could make sense of it, give it some structure and come up with a plan of what to do next to get results. It's a great skill to have and all my postings have shaped my ability and confidence to lead in this way.
I guess my final reflection is that there's probably no other undergraduate scheme out there which gives you the chance to move around, learn on the job and try out completely different job roles in different departments so you can work out where you want to go. And all this with a development and pastoral safety net to support you during your time on the scheme. If you're thinking of applying just do it!
Find out more about the Civil Service Fast Stream.